GET DOWN AND DIRTY—A LANDSCAPING BUYER'S GUIDE
The grass is growing. The weeds are creeping. It's time to get outside and give those outdoor spaces the TLC they deserve. But what landscaping tools are right for your needs? Before you get down in the dirt, dive into our landscaping equipment buyer's guide:
Global Industrial offers a diverse range of outdoor tools and landscaping equipment designed to tackle various tasks.
Looking to spread the love? We have your go-to tools for precise and even distribution of fertilizers, seeds, and herbicides:
Save time and wear and tear on your body with our line of wheelbarrows and garden carts. From traditional wheelbarrows to more stable two-wheel varieties, Global Industrial carries a range of products from lightweight and durable polyethylene barrows to steel barrows for heavy duty use. For garden equipment, we feature a variety of garden carts for soft terrain such as grass or soil, including convenient foldable carts, flatbed carts for oversized bulky items, and versatile multifunctional utility carts.
Your plants are thirsty. Give them the life they need without wasting precious water with our watering and irrigation tools. Durable, kink resistant garden hoses, soaker hoses, and lawn sprinklers with oscillating or rotary patterns give you the flexibility to water any size space. Water timers give you full control while hose reels and other accessories such as hose connectors, splitters, quick couplers, and watering wands enhance the functionality and convenience of your watering and irrigation setup.
For heavy duty jobs, you need the right equipment to attach to your tractor:
Global Industrial's tarps and sheeting have you covered… literally. With a variety of heavy-duty, medium and light tarps made from rugged and tear resistant materials, these tarps are designed to withstand harsh weather conditions and provide long-lasting protection for your valuable equipment and materials. In addition, we carry a variety of canvas tarps resistant to water and mildew and flame-retardant tarps suitable for industrial settings, construction sites, or areas where fire safety is a concern.
Be kind to the earth by converting organic materials into nutrient-rich compost with a variety of compost bins, from stationary to dual chamber to aerating models. All composters are constructed from durable and weather-resistant materials, ensuring they can withstand outdoor conditions and provide long-lasting composting solutions.
Don't get stopped up by bad planning. When dealing with irrigation, it is important to keep lines clear with air compressors and air hoses. Keep your systems flowing and efficient with the right landscaping machines. Global Industrial will suit you up with compressors, air carry tanks, air hoses, air guns, and any fittings that you may need to do the job right.
Use the power of compressed air to safely uncover underground utility lines without harm. This high-performance, patented supersonic nozzle generates a laser-like jet that moves at twice the speed of sound for faster, more effective digging without damaging any power or gas lines.
Don't be afraid to make things beautiful! Whether for indoor or outdoor use, Global Industrial has a wide range of planters and pots to bring your floral visions to life. Outdoor planters are crafted from durable materials such as fiberglass, resin, or metal, making them suitable for long-term outdoor use. Indoor planters, window boxes, hanging planters, decorative pots, and plant stands provide the versatility and style to spruce up any work space.
Make your mark with lightweight, easy to use striking and marking tools. These machines offer convenient long steel arms to relieve pressure and strain on your back and triggers for easy spray operation. With these tools, line striping and marking become quick and easy.
Global Industrial is on the cutting edge… of edging. With professional grade lawn edging, you don't have to sacrifice beauty for utility. Made of strong, flexible polyethylene, these edging barriers feature a hollow-bead top for attractive borders.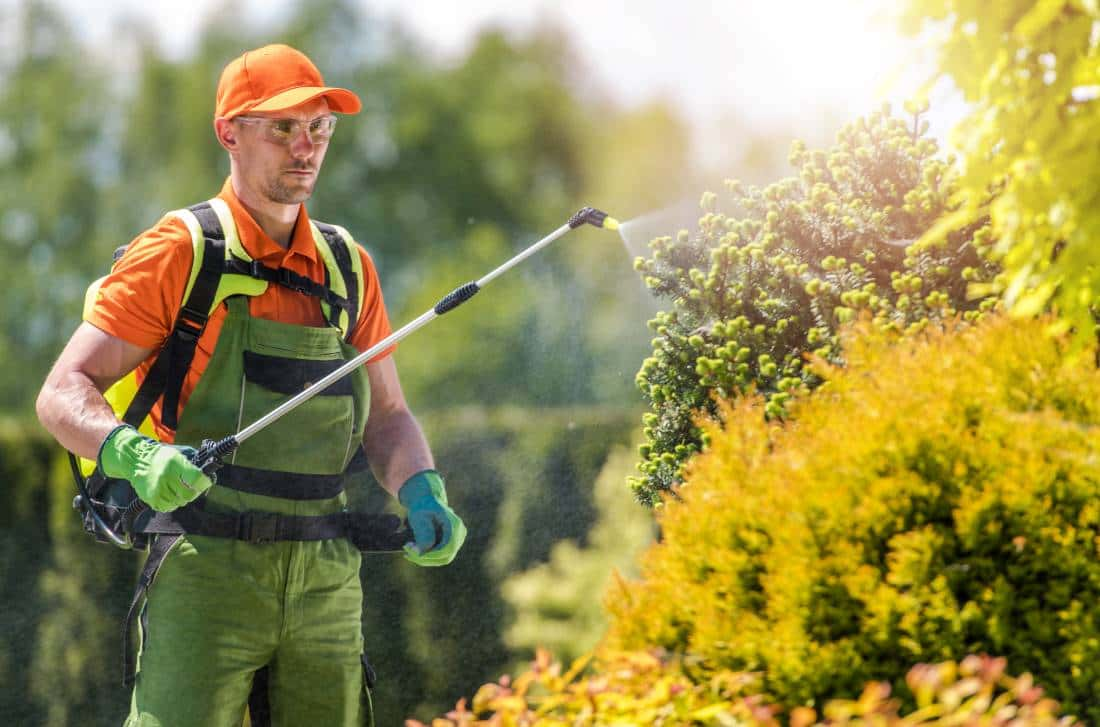 Even nature needs a little help sometimes. With a variety of fertilizer treatments available, you can cater your approach to your particular needs. From ultra-potent, fast-acting, high-phosphorus fertilizers to highly concentrated non-toxic vitamin solutions, your plants will thrive to their full potential.
Sometimes, it's time to get serious with your green thumb. Bring new vegetation to life with our assortment of growing seeds. Control your weeds and get the most out of your grass with our wide variety of herbicides and pest control solutions.
Whatever your landscaping problems, Global Industrial has the solution. Are you on the hunt for a lawn blower or any other kind of landscaping machine? Maybe you're trying to figure out if you need a lawn roller or a lawn mower tiller. When thinking of garden equipment, the Global Industrial team is ready to assist you. Happy growing!
The information contained in this article is for informational, educational, and promotional purposes only and is based on information available as of the initial date of publication. It is the reader's responsibility to ensure compliance with all applicable laws, rules, codes and regulations. If there is any question or doubt in regard to any element contained in this article, please consult a licensed professional. Under no circumstances will Global Industrial® be liable for any loss or damage caused by your reliance on this article.