Sustainability Now. 10 Moves Your Business Can Make Today.
Sustainability in business is more than just a trend. Globally, 67% of companies have started using more sustainable materials (recycled materials, lower-emitting products), and 66% are actively working to increase their energy efficiency.
But this drive to become more sustainable and energy-efficient isn't purely because of a push to become more eco-friendly. In fact, as any savvy business leader will tell you, sustainable business practices are in fact sound business practices. In most cases, their implementation leads to reduced costs and overheads, streamlining, and optimized supply chains. Common sustainable business practices include:
Utilizing sustainable materials and products in production
A focus on renewable energy resources
Responsible use of natural resources
Optimization of the supply chain
Partnering with sustainable vendors and suppliers
Employing sound recycling programs
Minimizing waste (food, energy, travel)
What's more, sustainability is in demand by consumers. 62% of Canadian consumers are willing to pay more for sustainable products versus less sustainable competitor offerings.[2] In short, becoming more sustainable today can have both immediate and long-term benefits for your business and its bottom line, as well as your consumers and the local and global environments. Other benefits include:
Improved brand image and public relations
An increase in productivity (with a reduction in costs)
A wide variety of tax benefits
A reduction in waste and greenhouse gas emissions
Retention of customers and staff
Increased shareholder confidence for the future.

So, let's take a look at 10 sustainability moves you can make right now that can start paying off immediately, and set your business up for continued success in the future.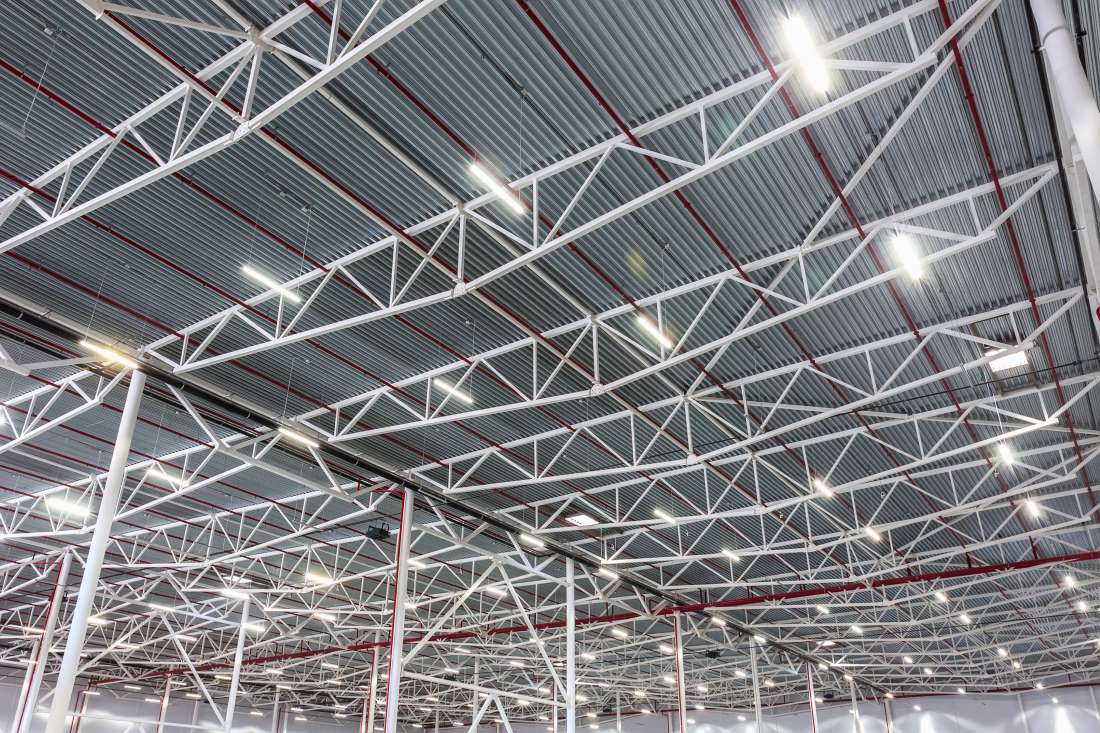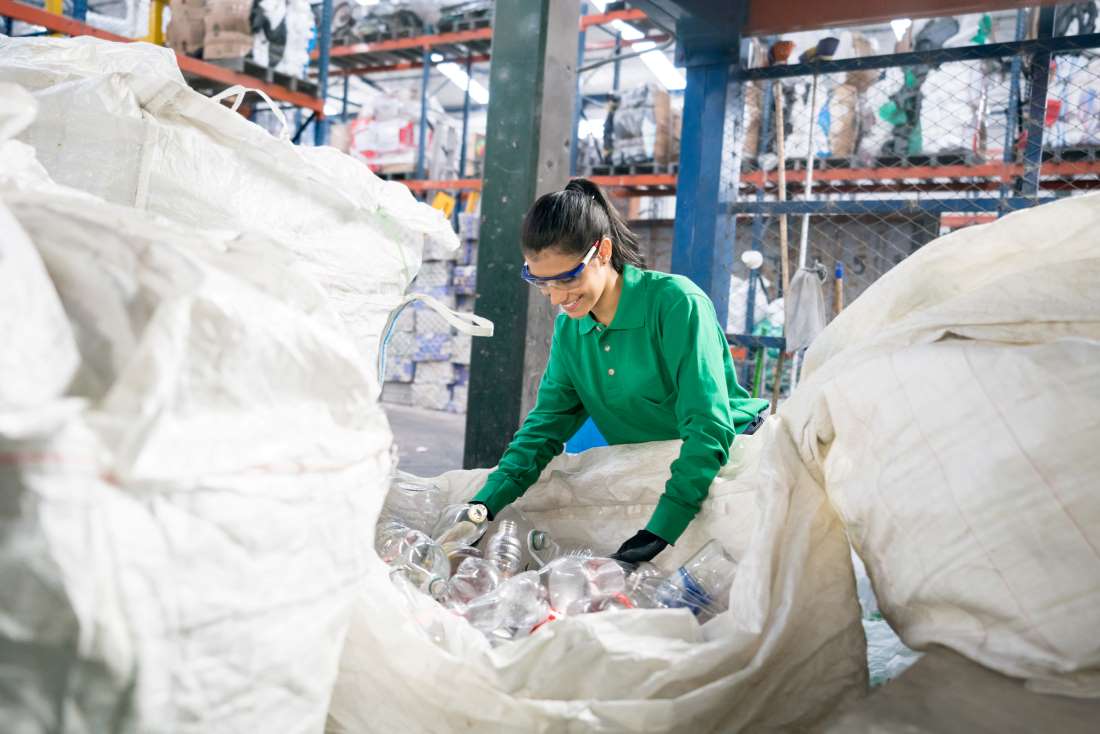 1 - Eliminate as Much Paper Use as Possible
It's often said in many offices, "could that meeting have been an email? Well, the same can be said of paper printouts. We live in the digital age; your employees carry smartphones regardless of where they are at the office or job site. So, printing out reams of paper documents is not only wasteful, but it costs you money. This can apply to everything from invoices and agendas to performance reviews and even annual reports.
On occasions where using paper is necessary like in the restrooms and kitchens, opt for recycled paper products. It's less expensive and better for the environment and your profit margin
2 - Look for Rechargeable, Renewable and Remanufactured Options
You can significantly cut costs and become more sustainable by looking for those RE prefixes.Rechargeable batteries, and battery packs for tools and equipment, save you money and are better for the environment. Renewable energy products such assolar lighting are an inexpensive and quick return on your investment.
3 - Crack Down on Unnecessary Travel
The 2020 pandemic was a wake-up call for businesses around the globe. Suddenly, it became very apparent that a lot of in-person meetings were not only time-consuming but a drain on resources. The message is clear: remote work is here to stay, and that includes meetings. Consider the costs for travel by road or air, and factor in the time it takes getting to and from those meetings (per employee), and the expenses really do add up. By setting up video-conferencing meetings and other virtual appointments (you can utilize portable displays to cut down initial outlays) you'll be astonished at how much money you can save over the year.
4 - Invest in a More Sustainable Facility
Making the switch to LED lighting is just one way to create a more sustainable working environment. There are many other ways you can make your facility more sustainable. Here are just a few ideas:
Replace older boilers, HVAC units and windows with energy-saving upgrades
Carry out regular preventative maintenance
Use modern insulation to reduce losses from wasted/escaping energy
Install smart meters and sub meters for electric, water, and gas
5 - Install LED Lights and Motion Sensors
If your business is still using incandescent bulbs, switching to LED is one of the quickest, easiest, and more cost-effective sustainability moves you can make. Costs for LED lights have dropped dramatically in the past few years, and with LED bulbs saving 90% of the electricity used by incandescent, plus their vast longevity (up to 50,000 hours vs 1,000 hours)[3] they really are a winning solution. Couple those LED lights with motion sensors that automatically turn the lighting on and off based on employee activity, and you have a formula for cost-saving success.
6 - Recycle to Both Save AND Make Money
The most obvious and immediate cost benefit of recycling is reduced waste costs. By recycling glass, plastic and paper products there's less going into the dumpsters each week, and that will positively impact your waste management fees. But that's just the start. You can save on new purchases by trading-in older computers, smartphones, equipment, and other tech. And you can even make money by selling recyclable waste for a profit (even used cooking oil has value).
7 - Optimize Your Supply Chain
There are not just books but whole sections of libraries devoted to supply chain optimization, and one of the big reasons is cost-saving. But these savings also come with the benefit of making your whole operation more sustainable. Start by looking at the pain points in your organization. Where are you seeing losses or opportunities to streamline and remove redundancy? UPS famously eliminated most left turns from the driver routes [4] and saved millions of dollars annually. Make partnerships with more sustainable suppliers, minimize your inventory, and utilize recycled packaging and supplies wherever possible.
8 - Instigate Zero-Waste Policies Across the Board
Even recycled paper products that are called "disposable" often just end up in a landfill. And with your employees actively looking to do more to contribute to sustainability, you can help. If your office/job site has a break room, opt for reusable cups, water bottles, plates and cutlery. If that's not practical, make the move to biodegradable options. You may even be able to introduce food-waste composting bins which turn garbage into gold for the landscapers.
9 - Literally Go Green With Office Plants
A little greenery around the office or facility doesn't just brighten the place up. In fact, many studies point to the overwhelmingly positive results plants can have on employees, and in turn, a more productive workplace. Office plants can reduce sick days, increase productivity, boost creativity, absorb background noise, improve the air quality, and reduce stress.[5] They can even reduce the internal temperature by 50°F, which will have a big impact on your A/C costs.[6] And if you take care of them, they can last decades.
10 - Choose Sustainable Suppliers and Shipping & Delivery Partners
If your business requires storage facilities for products and supplies, opt for partners that are invested in renewable energy for climate control. Similarly, shipping and delivery also needs to have a focus on sustainability. Amazon has often come under fire for sending small products in huge boxes, so make an effort to cut down on waste in shipping and packaging, using recyclable/biodegradable supplies where you can. And as EV is the future of transportation, sooner rather than later would be a good time to look into more sustainable cars and trucks for deliveries.
The information contained in this article is for informational, educational, and promotional purposes only and is based on information available as of the initial date of publication. It is the reader's responsibility to ensure compliance with all applicable laws, rules, codes and regulations. If there is any question or doubt in regard to any element contained in this article, please consult a licensed professional. Under no circumstances will Global Industrial® be liable for any loss or damage caused by your reliance on this article.