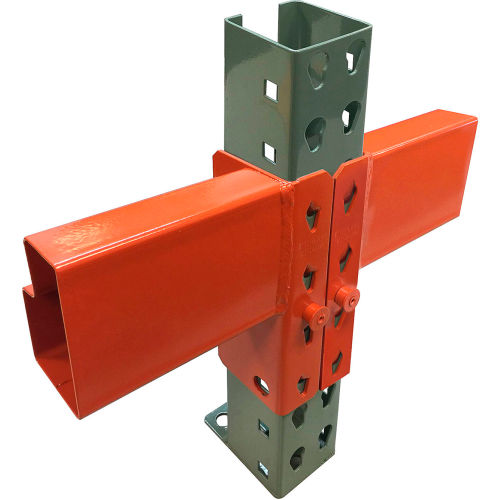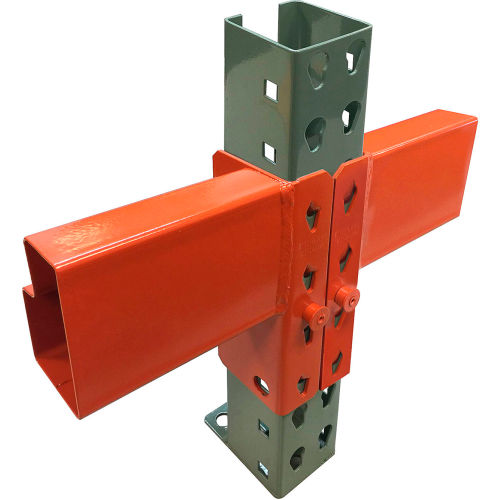 Global Industrial™ 120 Inch Pallet Rack Beam - Slotted 5610 lbs cap (2Pcs)
Save more with bulk order discounts
GLOBAL TEAR DROP PALLET RACK
Beams
High strength one-piece tube-seamed steel beams. Powder coat baked polyester finish. 1-5/8"H step beam design accommodates cross bars and decking. Beams provide secure connections to upright frames using 3 button studs on the connector plate ends. 3-button studs provide positive locking, along with the self-engaging spring-loaded Safety Piston. Full "C" type weld construction ensures maximum durability under all conditions. b>To select load beam determine the desired length by adding a minimum of 10" to two pallet widths or 14" to three pallet widths. Additional spacing may be required for pallets with excessive load overhang. Ensure that each pair of beams is capable of supporting the weight of the pallets per level. Sold in pairs (*Price is per pair).

Global – Pallet Rack Disclaimer:
If seismic conditions apply, verification of capacities must be confirmed with a seismic engineer. Global is not responsible for engineering, installation and/or application of this material. Global is not responsible for permits. It is the full responsibility of the customer to check the contents and quantities. The (lbs) capacity rating (s) provided are for reference only. These ratings apply to static (non- seismic) conditions only.