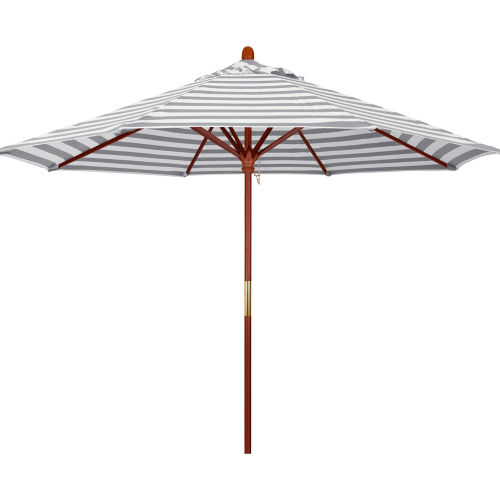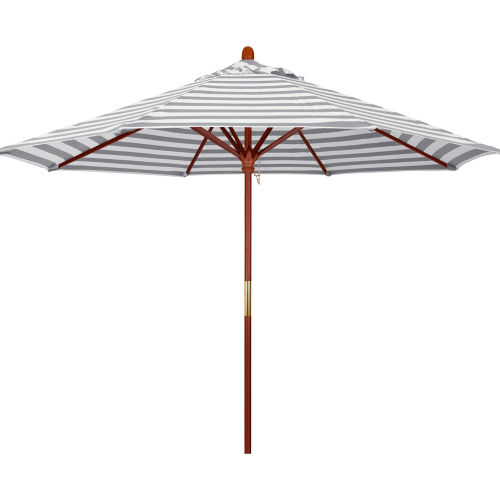 Model #: WBB2350526
MPN #: MARE908-F95
California Umbrella 9' Patio Umbrella - Gray White Cabana Stripe - Hardwood Pole - Grove Series
was $275.00
Save $60.05 (22%)
Usually ships in 5 to 8 days
Select Color
Wood Market umbrellas are classic, and the Grove series gives you all the tradition and attraction they have always offered. The sourced hardwoods are subtle grained and finished to provide the warmth and character expected from a wood product. The Grove series comes in sizes across the umbrella spectrum to mix and match in any combination.
Olefin fabrics form an opening selection of shade fabrics in our line. These textiles are world renowned for quality and affordability, coupled with versatility in creating woven yarn combinations that achieve an ever expanding selection of color expression and finish. Olefin fabrics are made from synthetic fibers that are typically more robust than cheaper organics, for sustained outdoor use while retaining a sensitivity to cost.
Features:
Canopy Material: Olefin Fabric
Commercial grade with a 1 year warranty aganist defects.
Large 9' Diameter canopy.
8 Premium wood ribs.
Riveted and reinforced rib joints.
High durable resin hub.
Deluxe push lift system.
Durable 1.5" hardwood pole.
Base sold separately.
1 Year color retention and corrosion resistance warranty on fabric.