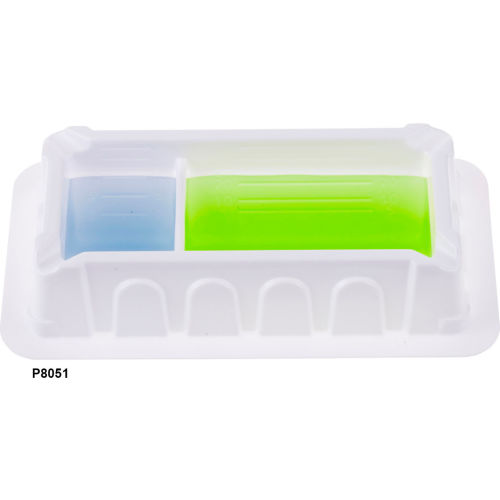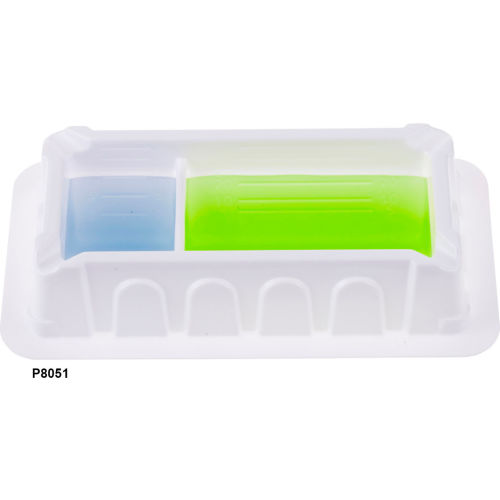 Model #: WBB3093395
MPN #: P8051-5S
MTC™ Bio Reservoir For Multi Channel Pipettes, Divided, 50 ml, Sterile, 5 Per Bag, 200 Pack
was $122.08
Save $39.13 (32%)
Usually ships in 2 to 5 days
MTC™ Bio's multi-channel solution reservoirs are designed for use with all multichannel pipettes. Standard 4 channel, 8 channel, 12 channel and various special purpose pipettes are all compatible with these disposable, polystyrene reservoirs. To facilitate easy, dripless pour-off of unused reagents and solutions, all versions have indented "spouts" in each corner. Bottoms are formed with a sharply tapered "V" shape to minimize waste and reagent consumption.Whether your application calls for bulk packaging, packs of 5, or individually wrapped reservoirs, MTC reservoirs are supplied sterile and are packed in environmentally friendly packaging, within biodegradable bags and recycled cardboard boxes. Don't leave valuable reagents in open reservoirs vulnerable to debris or airborne contaminants, MTC Bio's 25ml Protective Lids inhibit evaporation and keep your solutions/reagents safe from dust or contamination.
Features:
Graduated inner walls
Micro-trough™ U-shaped bottoms
Pouring spouts on all 4 corners
AUTO-REORDER from GlobalIndustrial.com ensures you don't run out of essentials to make your life easier.
Eliminate the need for reminders and repetitive orders.
Customize your order frequency, delivery schedule, and quantity with just a few clicks.
Automatic email notifications keep you in the loop before every order.
It's completely FREE and you can cancel anytime from your profile.