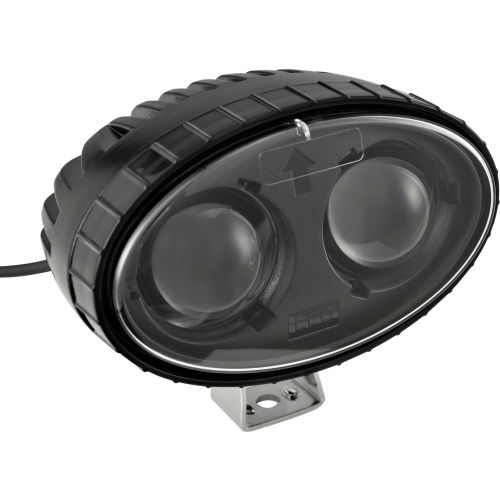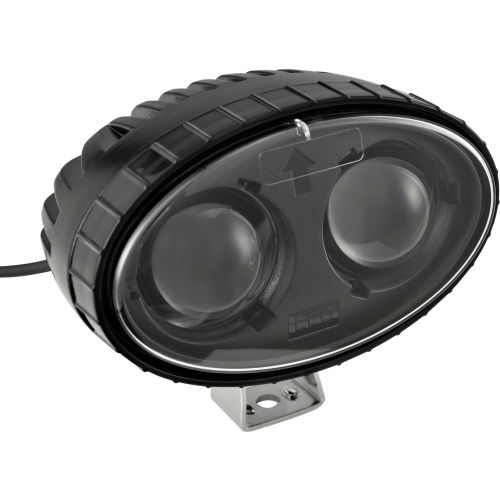 Global Industrial™ Forklift Blue Arrow Light
Standout Features:

✓ Compatible for the front and/or rear of any forklift or industrial vehicle.
✓ Bright lighting visibly warns that a forklift is approaching.
✓ LED light encased in a strong aluminum housing with a polycarbonate lens.

It's time to promote worker & pedestrian safety in your facility. When the Global Industrial™ LED Blue Arrow Light is mounted to a forklift or other moving vehicle, a blue arrow is shined on the floor to warn nearby people the forklift is coming and the arrow shows which direction the forklift is going. Steady blue light arrows keep the employees aware of change in direction. The bright arrow on the floor is clearly visible to pedestrians, machines and vehicles in the area, regardless of the ambient noise, alerting them to the nearby presence of the forklift. LED (Light Emitting Diode) lights yielding 400 lumens are enclosed in an aluminum housing with a polycarbonate lens. The LED forklift safety light uses the vehicle electrical power to operate and can be installed on the front and/or rear of any forklift, sweeper or industrial vehicle (configured for 10 Volt to 80 Volt DC input range, with reverse voltage protection). Universal stainless steel mounting bracket allows for easy installation. Mounting kit sold separately.


1 Year Limited Warranty.
Working environment temperature is -40 to 176° F.