Flanges Included With Ceiling Kit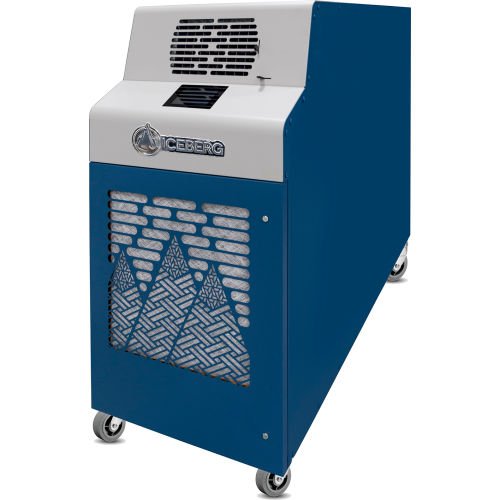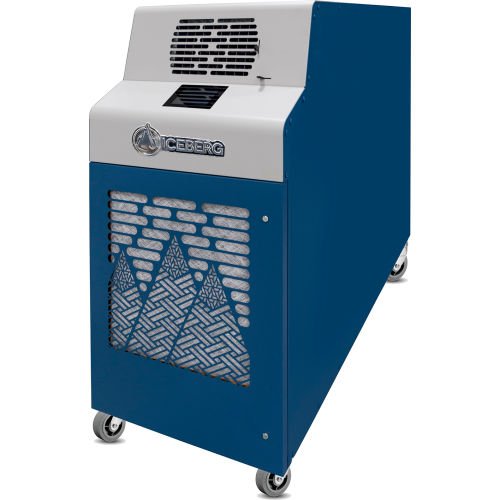 Model #: WBB725493
MPN #: KIB4221-2
Kwikool® Portable Air Conditioner, Air Cooled, 3.5 Ton, 230V, 42000 BTU
Includes High Pressure Condensate Pump for 24/7 Operation
This industrial portable air conditioner is designed for economical spot cooling in industrial plants, server rooms, hospitals and offices especially where electrical equipment creates a heat load. This AC uses a balanced airflow design that vents through ceiling using an optional ceiling installation kit (sold separately), provides fresh room air, cools with super high efficiency and will not freeze - even when operated 24/7. Portable air conditioner relocates using casters, 2 swivel with brakes and 2 rigid. Includes a high-pressure pump (20' of head pressure) to remove condensate. Equipped with a line cord with plug for easy installation. ETL listed. Optional Air Chute Kit Available includes 2 adjustable 16"L air chutes to help direct air flow to cover larger areas and even 2 separate directions. Requires two 16" condenser flanges.
Key Features
MADE IN USA.
Compact yet Powerful.
Wide Operating range of 60 F-110 F.
ETL and CETL listed to UL and CSA standards.
Includes KwiKool's Exclusive I/O Integral Condenser where both inlet and outlets are ductable, without costly and bulky add-on kits.
Multi-function microprocessor control with a large, easy-to-read LCD display.
Easy-touch control pads make changing system settings a snap.
Self-Diagnostics that include audible alarm and LCD visual display readout for system fault conditions.
Input/Output Alarm Contacts for connection to building systems.
Internal high lift condensate pumps and a 5- gallon reservoir tank for total condensate flexibility.
Condensate overflow protection.
Three fan speeds.
Auto speed- automatically sets fan speed based on heat load demand (not available on single speed models).
Thermostatic Expansion Valve.
Heavy duty compressor with automatic restart and short cycle protection.
Motors and compressors have overload protection.
High-pressure safety with manual reset.
Low-pressure safety with automatic reset.
Automatic freeze protection using hot gas bypass and fan cycling.
Low ambient controls.
Heavy-duty locking casters.
Rifle tube coils for efficient heat transfer.
Fully insulated, heavy duty galvanized steel cabinet with KwiKool's exclusive E-Z Clean scratch-resistant attractive two-tone HammerCoat epoxy protective finish for optimum durability, efficiency, low maintenance and quiet operation.
Sight glass with moisture indicator.
Filter dryer for Moisture protection.
Easy access Service Door.
Shraeder service ports.