Flanges Included With Ceiling Kit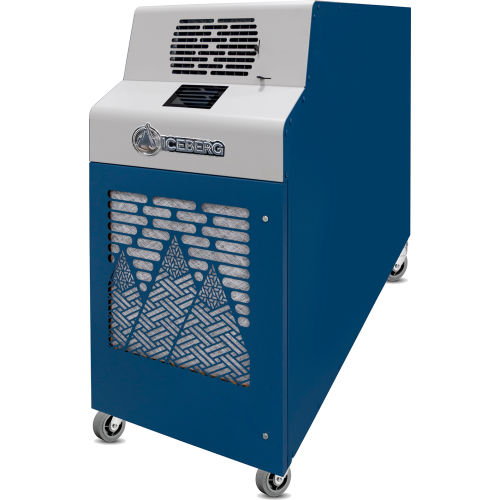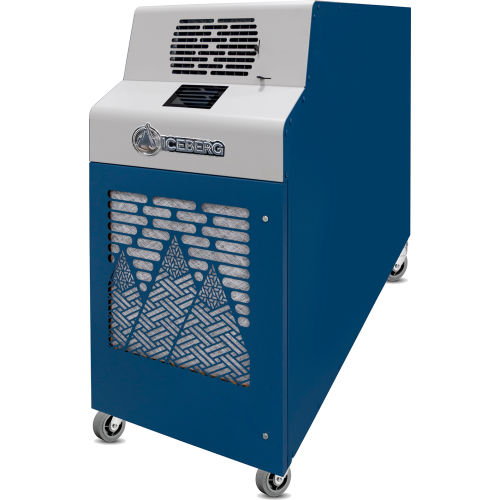 Model #: WBB725494
MPN #: KIB6021-2
Kwikool® Portable Air Conditioner, Air Cooled, 5 Ton, 230V, 62000 BTU
Get your surrounding environment down to a cooler temperature with the Kwikool® Portable Air Conditioner. This industrial AC unit Includes High Pressure Condensate Pump for 24/7 Operation. It is designed for economical spot cooling in industrial plants, server rooms, hospitals and offices especially where electrical equipment create a heat load. This AC uses a balanced airflow design that vents through ceiling using an optional ceiling installation kit (sold separately), provides fresh room air, cools with super high efficiency and will not freeze - even when operated 24/7. Portable air conditioner relocates using casters, 2 swivels with brakes and 2 rigid. ETL listed. Optional air chute kit available. 1-Year Limited Warranty.


Includes a high-pressure pump (20' of head pressure) to remove condensate
Equipped with a line cord with plug for easy installation
Internal high lift condensate pumps and a 5-gallon reservoir tank for total condensate flexibility.
Compact yet powerful with wide operating range of 60 F-110 F.
Includes KwiKool's exclusive I/O integral condenser where both inlet and outlets are ductable.
Condensate overflow protection
Heavy duty compressor with automatic restart and short cycle protection
Requires two 18" condenser flanges.