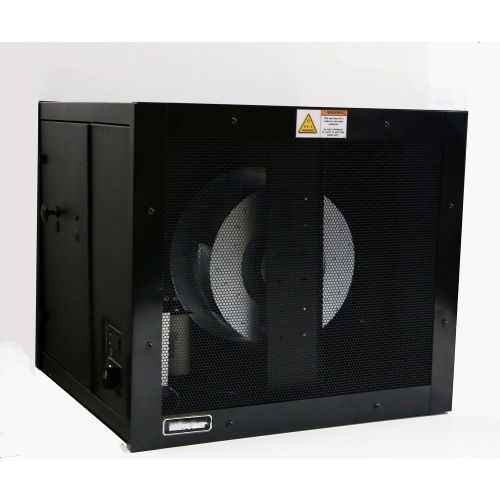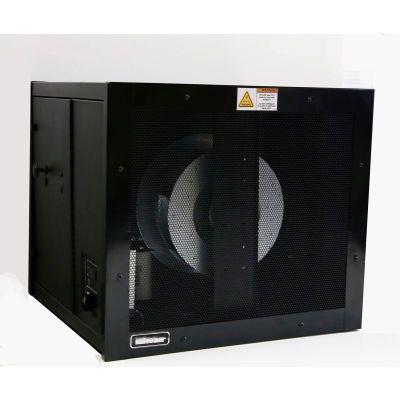 Model #: WBB2370383
MPN #: LA2-RC1-HUV
Commercial Grade HEPA UVGI Air Purifier, 120V, Black
The product is designed in response to a request from Homeland Security for a HEPA / UVGI hybrid air purifier. This technology is what the experts at ASHRAE are asking for. All medical facilities are being urged to include both HEPA and UVGI air purification in their facilities.

HEPA has shown to be the best protection against airborne pathogens. HEPA filters can affectively remove nanoparticles to 0.01 microns according to a 2016 NASA study. This unit uses a mini pleat True HEPA filter to accomplish this.

This unit has a 60 watt UVGI Chamber to kill any microbial that might escape the HEPA Filtration portion. The UV-C Bulbs are positioned close together to provide a large kill zone for any viruses or bacteria.

In April 2020 ASHRAE announced its recommendations that all medical facilities and commercial building in general upgrade their air purification standards to include portable and local HEPA Air Purification. All medical facilities have been urged to ad UVGI to the air purification processes they employ.

UVGI is not sufficient alone to fight virus outbreaks like COVID-19. Putting HEPA technology and UVGI together makes sense. It's safe and its portable. This unit will allow you to comply with new clean air requirements.

This is a commercial air purifier and it uses a large 1000+ CFM blower. The new standard for air changes per hour has been increased from 2 to 6 air changes per hour. This means many of the portable HEPA air purifiers are vastly undersized to do the job.

This can provide 6 air changes per hour for a room of 30' x 30' space. Its variable speed controller allows you to adjust for air circulation and blower noise.

This unit includes 2 carbon filters to remove VOCs and odors. These 3 technologies combine to make a complete air purifiers for the new reality we all face today. This product has a limited warranty of 7 years.


Review This Product
Help us improve your experience with this product.
Review This Product
Help us improve your experience with this product.
Get to know about this product from customers who own it.