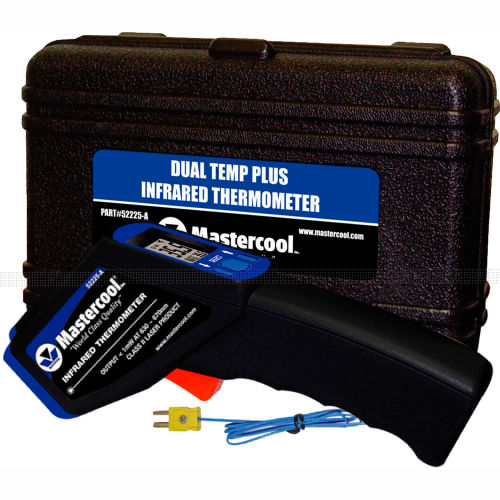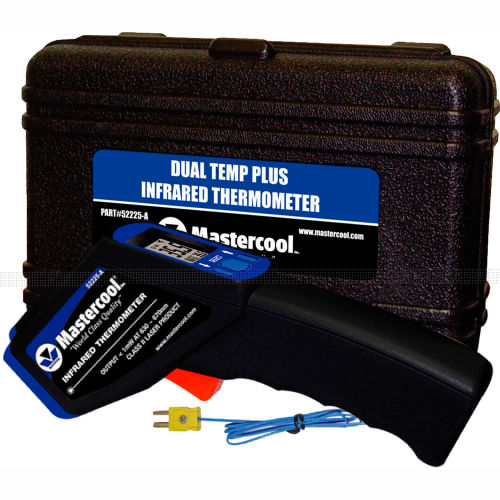 Model #: WBB1542184
MPN #: 52225-A
Mastercool® 52225-A Dual Temp Plus Infrared Thermometer
This product is NOT for assessing human or organic temperatures. This infrared device is designed to provide on demand temperature readings for HVAC and industrial equipment.

Mastercool® 52225-A Dual Temp Plus Infrared Thermometer

Features both infrared and contact thermometer technologies. Includes programmable HI/LO alarms and Lock Mode to capture temperature readings. The contact function offers a built-in K type jack and wire thermocouple. The Non-Contact Temperature Range is -76 to 1400°F -60 to 760°C and the Field of View is 30 : 1. Accuracy: (+/-)2°C (4°F) or (+/-)2 Percent of reading.