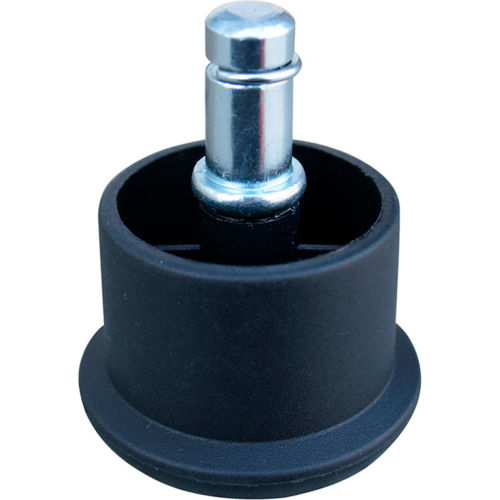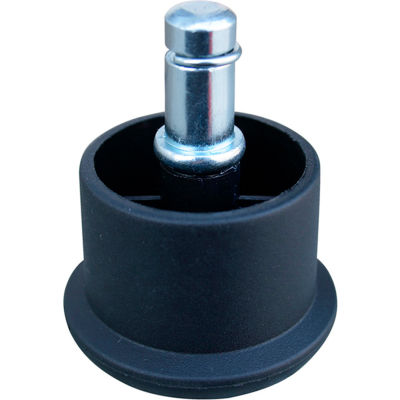 ITEM #: WBB2113141
MPN #: TU021
Glides for Boss Office Chairs
was $24.00
Save $12.00 (50.00%)
Usually ships in 2 to 5 days
Glides for Boss Office Chairs
Glides which can replace Boss standard casters, allowing a chair to be stationary.
List of Compatible Boss Products:


B1002-BE
B1635-BK
B316-BK
B6215
B7406
B8981-BK
B1002-BK
B1636-BK
B316-BY
B6216
B7407
B8991-C
B1002-BY
B1637-BK
B316-GY
B6217
B7501
B8991-M
B1002-GY
B1645
B317-BE
B6256-BK
B7502
B8996-C
B1002-SS-BE
B1646
B317-BK
B6338
B7506
B8996-M
B1002-SS-BK
B1647
B317-BY
B6338-HR
B7507
B905-BK
B1002-SS-BY
B1690-BE
B317-GY
B6356-BK
B7601
B905-BY
B1002-SS-GY
B1690-BK
B325-BE
B6406
B7602
B9090-BE
B10101-BK
B1690-BY
B325-PK
B6406-WT
B7641
B9090-BK
B10101-GY
B1690-CS
B325-RD
B6409
B7711A-BK
B9090-BY
B1014-BE
B1690-GY
B325-ZB
B6416-BE
B7711-BK
B9090-CS
B1014-BK
B1691-BE
B326-BE
B6416-CG
B7712A-BK
B9090-GY
B1014-BY
B1691-BK
B326-PK
B6416-LG
B7712-BK
B9091-BE
B1014-GY
B1691-BY
B326-RD
B6416-OR
B7716A-BK
B9091-BK
B1015-BE
B1691-CS
B326-ZB
B6416-PK
B7716-BK
B9091-BY
B1015-BK
B1691-GY
B327-BE
B6416-PR
B7717A-BK
B9091-CS
B1015-BY
B19001-BK
B327-PK
B6416-RD
B7717-BK
B9091-GY
B1015-GY
B2007-BE
B327-RD
B6508
B7881-BK
B915-BK
B1016-BE
B2007-BK
B327-ZB
B6550-BK
B7901
B915-BY
B1016-BK
B2007-SS-BE
B330-BK
B6550-BK-HR
B7906
B9221
B1016-BY
B2007-SS-BK
B330-RD
B6608
B796-VSBN
B9222
B1016-GY
B205-BK
B330-WT
B6608-HR
B800-BK
B9226
B1560
B210-BE
B331-BK
B670-BK
B800-BY
B9227
B1561
B210-BK
B331-RD
B6706-BE
B8106
B9301
B1562
B210-CG
B331-WT
B6706-BK
B8306-BK
B9302
B1615-BE
B210-OR
B4006-BK
B6706-GY
B8376-C
B9331
B1615-BK
B210-PK
B416C-BK
B6706-RD
B8376-M
B9336
B1615-BY
B210-PR
B416C-MR
B6716-BK
B8386-DKC
B9401-BK
B1615-GY
B210-RD
B416C-SG
B6716-SS-BK
B8401
B9401-WT
B1616-BE
B220-BK
B430-BK
B6756-BK
B8501-BK
B9406-BK
B1616-BK
B220-FCRM
B431-BK
B6808
B8502-BK
B9406-WT
B1616-BY
B220-GY
B495-BK
B6808-HR
B850-BK
B9431-BK
B1616-GY
B220-PK
B495-CH
B686
B8601
B9431-WT
B1617-BE
B240-BG
B495-SB
B6888-BK
B8601-BB
B9441
B1617-BK
B240-BK
B495-SM
B6888-BK-HR
B8602
B9446
B1617-BY

Review This Product

Help us improve your experience with this product.

Review This Product

Help us improve your experience with this product.

Get to know about this product from customers who own it.