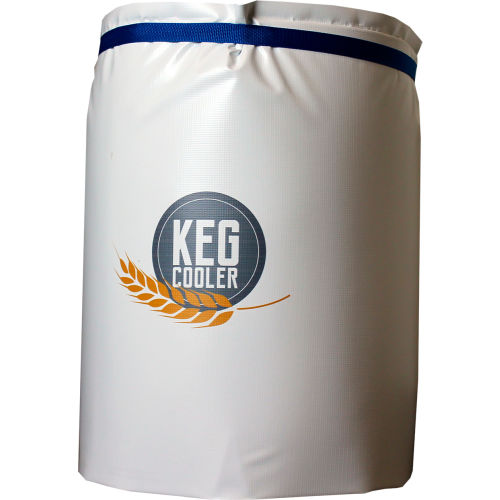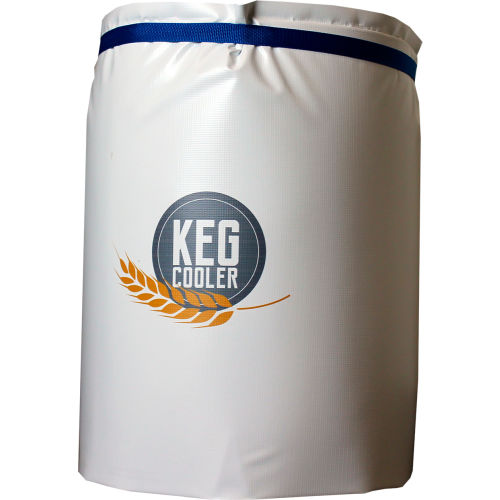 Model #: WBB2273240
MPN #: PBICEKEGIP
Powerblanket 1/2 Barrel Beer Keg Insulated Ice Pack Cooling Blanket (Includes 12 Ice Packs)
was $158.00
Save $10.05 (6%)
Usually ships in 1 to 4 days
Powerblanket PBICEKEGIP ice keg cooling blanket-whether you are a professional caterer, or are just throwing an outdoor party for your friends, keeping your beer cold is critical to the success of your event. Ideally, beer will be served between 40 and 50 Degrees F, but keeping beer cold on a hot summer day can be a challenge. Fortunately even on the hottest summer days, the Power blanket ice insulated keg cooling blanket can keep a cold keg of beer below 50 °F for up to twelve hours without ever having to change the ice packs. We even ran a controlled experiment so you can see the data for yourself. We started with a 40 °F keg of beer. We wrapped the Power blanket ice insulated keg cooling blanket around the keg, placed it inside a 95 °F environmental chamber and recorded the beer's temperature for 24 hours. After 6 hours the beer was 43 °F and had only increased 3 Degrees, and after 12 hours the temperature had only increased 10 Degrees to 50 °F, which is still considered optimal temperature for consuming beer. Insulated 1/2 Barrel keg cooling blanket with pockets designed for ice packs: freeze the (12) included ice packs. Place the ice packs in the pockets on the inside surface of the cooling blanket and place the blanket on around your standard 1/2 Barrel keg. Use the straps to cinch the blanket as tightly as possible to the keg. Better cooling can be achieved by making sure the ice packs freeze relatively flat so that they fit against the keg better.
Key Features
Keep keg beer cool for extended periods at low cost.
Temperature can be controlled by ice pack count.The internal pockets are designed for 12 oz 6" x 6" x 1" ice packs.12 pockets designed for ice packs (12 ice packs included).Portable low cost beer keg cooling solution.