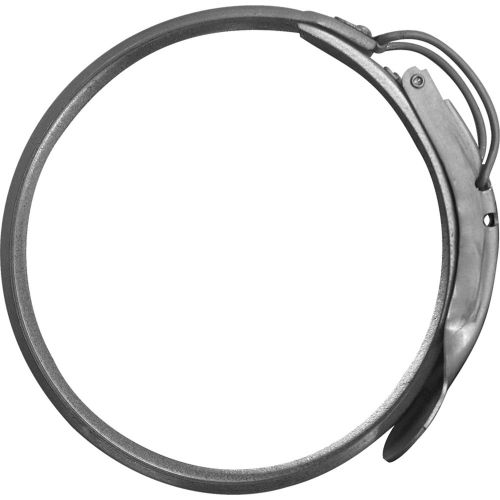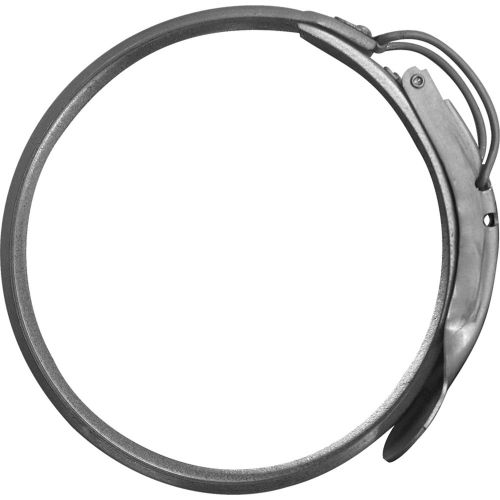 Model #: WBB2228301
MPN #: 8010005629
Nordfab QF Clamp With Pin, 10" Dia, 304 Stainless Steel
MADE IN THE USA
The Quick-Fit Clamp provides quick and easy connections for Nordfab's Quick-Fit Duct Pipe. Clamps come standard from Nordfab with Nitrile seals and bridge pin for locking clamp into closed position. Galvanized supplied with galvanized bridge pin. SS supplied with SS bridge pin. Optional seal materials include silicone and ePTFE for applications where temperature is not suitable for nitrile. 7? to 11? Clamps: Large bridge pin with 1/2? wide Nitrile seal from factory. 12? to 24? Clamps: Large bridge pin with 5/8? wide Nitrile seal from factory.
Many Benefits of Nordfab's Quick-Fit Ductwork
You Can Just Clamp It Together:Nordfab's Quick-Fit ductwork components have a rolled edge on the ends which provides easy connection to other components with use of a barrel-type clamp. A specially designed gasket inside the clamp seals the joint tightly. Installers simply and quickly clamp each piece together without any special tools. The telescoping Quick-Fit adjustable nipple eliminates precise measurements.
It Is Easy & Fast To Install: Because Nordfab's ducting systems clamp together, no rivets, screws or welding are needed. This cuts installation and downtime by more than 45% compared to flanged ductwork installation.
It's Re-useable: Quick-Fit ducting is easy to uninstall and relocate as your needs change.
It's Easy To Clean: Quick-Fit ducting is easy to remove, clean, and re-install — without tools.