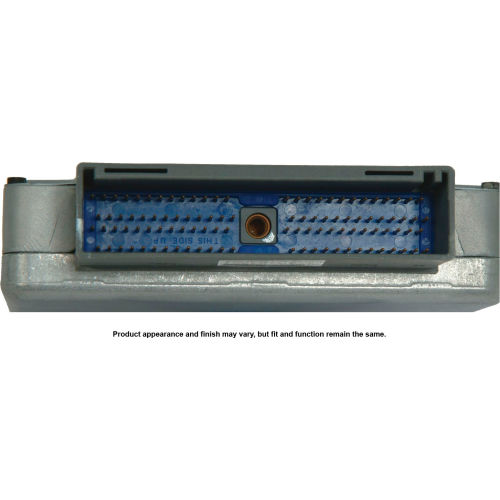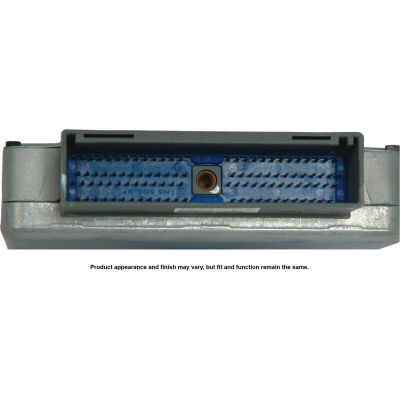 ITEM #: WBB2590013
MPN #: 78-8555F
Remanufactured Engine Control Computer, Cardone Reman 78-8555F
Out of stock, please check back soon.
CARDONE Remanufactured Electronic and Powertrain Control Modules are designed to meet or exceed O.E. performance. Reverse engineering provides insight into how and why the unit originally failed, allowing our engineers to identify and correct original design weaknesses. All critical components are re-soldered or replaced at our Philadelphia manufacturing plant, and each unit is 100% computer tested to ensure reliability. CARDONE is committed to getting your vehicle back to peak performance.
Manufacturer's Warranty: 12 Months or 18000 Miles.
OEM/Altternate Numbers(s)
Ford
1L2F12A650AAA, 1L2F12A650AAC, 1L2F12A650AAD, 1L2Z12A650AAD, 1L5A12A650AHA, 1L5A12A650BBB, 1L5A12A650BBC, 1L5A12A650BDA, 1L5A12A650BDB, 1L5A12A650BDC, 1L5A12A650BFB, 1L5A12A650BFC, 1L5F12A650MA, 1L5F12A650MB, 1L5U12A650AB, 1L5Z12A650AB, 1L5Z12A650AHA, 1L5Z12A650BBA, 1L5Z12A650BBB, 1L5Z12A650BBC, 1L5Z12A650BDA, 1L5Z12A650BDB, 1L5Z12A650BDC, 1L5Z12A650BFB, 1L5Z12A650BFC, 1L5Z12A650LB, 1L5Z12A650MB, 1U7A12A650FLA, 1U7A12A650FMA, 1U7Z12A650CLA, 1U7Z12A650FKA, 1U7Z12A650FLA, 1U7Z12A650FMA, 2L2A12A650AA, 2L2A12A650AB, 2L2A12A650AC, 2L2A12A650BA, 2L2Z12A650AA, 2L2Z12A650AB, 2L2Z12A650AC, 2L2Z12A650BA, 2L5A12A650AC, 2L5A12A650CD, 2L5Z12A650AA, 2L5Z12A650AC, 2L5Z12A650AD, 2L5Z12A650BD, 2L5Z12A650CA, 2L5Z12A650CB, 2L5Z12A650CC, 2L5Z12A650CD, 2L5Z12A650CE, 2U7A12A650DCA, 2U7A12A650DCB, 2U7A12A650DDA, 2U7A12A650DDC, 2U7A12A650EAA, 2U7A12A650GGA, 2U7Z12A650DCC, 2U7Z12A650DDC, 2U7Z12A650EAA, 2U7Z12A650GGA, 3L2A12A650NA, 3L2A12A650PB, 3L2Z12A650NA, 3L5A12A650AAC, 3L5A12A650GB, 3L5A12A650GC, 3L5A12A650GD, 3L5A12A650HC, 3L5A12A650HD, 3L5A12A650HE, 3L5A12A650JB, 3L5A12A650JC, 3L5A12A650YA, 3L5A12A650ZC, 3L5Z12A650ABB, 3L5Z12A650ABC, 3L5Z12A650GA, 3L5Z12A650GB, 3L5Z12A650GD, 3L5Z12A650HA, 3L5Z12A650HB, 3L5Z12A650HC, 3L5Z12A650JB, 3L5Z12A650XA, 3L5Z12A650XB, 3L5Z12A650YA, 3U7A12A650AUA, 3U7A12A650AYA, 3U7A12A650FHA, 3U7A12A650GPA, 3U7A12A650GSA, 3U7Z12A650AUB, 3U7Z12A650AXA, 3U7Z12A650FHA, 3U7Z12A650GPA, 3U7Z12A650GSA
Mercury
3L2Z12A650NB
Aplication Summary: Ford Explorer 2003, Explorer Sport 2003-01, Explorer Sport Trac 2003-01, Ranger 2003-01; Mazda B3000 2003-02, B4000 2003-01; Mercury Mountaineer 2003
This product will be restocked soon
Upgrade or save on comparable products
Review This Product
Help us improve your experience with this product.
Review This Product
Help us improve your experience with this product.
Get to know about this product from customers who own it.