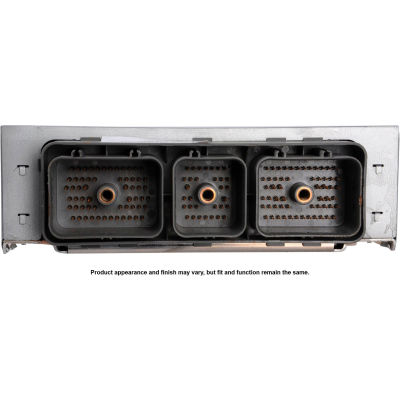 Remanufactured Engine Control Computer, Cardone Reman 78-9053F
Item #: WBB2592317
Not Yet Rated
Enter zip code for delivery date estimate
Shipping to 10465 change
Check if this part fits your vehicle
X
Year
2021
2020
2019
2018
2017
2016
2015
2014
2013
2012
2011
2010
2009
2008
2007
2006
2005
2004
2003
2002
2001
2000
1999
1998
1997
1996
1995
1994
1993
1992
1991
1990
1989
1988
1987
1986
1985
1984
1983
1982
1981
1980
1979
1978
1977
1976
1975
1974
1973
1972
1971
1970
1969
1968
1967
1966
1965
1964
1963
1962
1961
1960
1959
1958
1957
1956
1955
1954
1953
1952
1951
1950
1949
1948
1947
1946
1945
1944
1943
1942
1941
1940
1939
1938
1937
1936
1935
1934
1933
1932
1931
1930
1929
1928
1927
1926
1925
1924
1923
1922
1921
1920
1919
1918
1917
1916
1915
1914
1913
1912
1911
1910
1909
1908
1907
1906
1905
1904
1903
1902
1901
1900
1899
X
Year
2021
2020
2019
2018
2017
2016
2015
2014
2013
2012
2011
2010
2009
2008
2007
2006
2005
2004
2003
2002
2001
2000
1999
1998
1997
1996
1995
1994
1993
1992
1991
1990
1989
1988
1987
1986
1985
1984
1983
1982
1981
1980
1979
1978
1977
1976
1975
1974
1973
1972
1971
1970
1969
1968
1967
1966
1965
1964
1963
1962
1961
1960
1959
1958
1957
1956
1955
1954
1953
1952
1951
1950
1949
1948
1947
1946
1945
1944
1943
1942
1941
1940
1939
1938
1937
1936
1935
1934
1933
1932
1931
1930
1929
1928
1927
1926
1925
1924
1923
1922
1921
1920
1919
1918
1917
1916
1915
1914
1913
1912
1911
1910
1909
1908
1907
1906
1905
1904
1903
1902
1901
1900
1899
Remanufactured Engine Control Computer
CARDONE Remanufactured Electronic and Powertrain Control Modules are designed to meet or exceed O.E. performance. Reverse engineering provides insight into how and why the unit originally failed, allowing our engineers to identify and correct original design weaknesses. All critical components are re-soldered or replaced at our Philadelphia manufacturing plant, and each unit is 100% computer tested to ensure reliability. CARDONE is committed to getting your vehicle back to peak performance.
Manufacturer's Warranty: 12 Months or 18000 Miles.
OEM/Altternate Numbers(s)
Ford
3U7A12A650GDA, 3U7A12A650GDB, 3U7A12A650GEA, 3U7A12A650GEB, 3U7A12A650GGB, 3U7A12A650GHA, 3U7A12A650GHB, 3U7Z12A650GDA, 3U7Z12A650GDB, 3U7Z12A650GEA, 3U7Z12A650GEB, 3W4A12A650GA, 3W4A12A650GC, 3W4A12A650GF, 3W4A12A650GJ, 3W4A12A650GK, 3W4A12A650JC, 3W4A12A650JE, 3W4A12A650JF, 3W4A12A650JJ, 3W6A12A650AA, 3W6A12A650AB, 3W6A12A650AC, 3W6A12A650AF, 3W6A12A650AJ, 3W6A12A650AK, 3W6A12A650BA, 3W6A12A650BB, 3W6A12A650BC, 3W6A12A650BD, 3W6A12A650BE, 3W6A12A650BH, 3W6Z12A650BK, 4W4A12A650AJA, 4W4A12A650AKA, 4W4A12A650ATA, 4W4A12A650AUA, 4W4A12A650BTA, 4W4A12A650BTB, 4W4A12A650BUA, 4W4A12A650BUB, 4W4A12A650KA, 4W4A12A650NA, 4W4A12A650ZA, 4W6A12A650AA, 4W6A12A650CA, 4W6A12A650DA, 4W6A12A650EA, 4W6A12A650GA, 4W6A12A650HA, 4W6A12A650KA, 4W6A12A650LA, 4W6A12A650TA, 4W6A12A650TC, 4W6A12A650UA, 4W6A12A650UB, 4W6Z12A650AA, 4W6Z12A650EA, 4W6Z12A650FA, 4W6Z12A650LA, 4W6Z12A650TA, 4W6Z12A650UA, 4W6Z12A650UB
Mercury
3U7Z12A650GGA, 3U7Z12A650GGB, 3U7Z12A650GHA, 3U7Z12A650GHB, 3W4Z12A650GA, 3W4Z12A650GB, 3W4Z12A650GC, 3W4Z12A650GD, 3W4Z12A650GE, 3W4Z12A650GF, 3W4Z12A650GH, 3W4Z12A650GJ, 3W4Z12A650GK, 3W4Z12A650JA, 3W4Z12A650JB, 3W4Z12A650JC, 3W4Z12A650JD, 3W4Z12A650JE, 3W4Z12A650JF, 3W4Z12A650JG, 3W4Z12A650JH, 3W4Z12A650JJ, 3W4Z12A650JK, 4W4Z12A650AAA, 4W4Z12A650AJA, 4W4Z12A650AKA, 4W4Z12A650ATA, 4W4Z12A650AUA, 4W4Z12A650BTA, 4W4Z12A650BTB, 4W4Z12A650BTC, 4W4Z12A650BUA, 4W4Z12A650BUB, 4W4Z12A650KA, 4W4Z12A650NA, 4W4Z12A650ZA
Aplication Summary: Ford Thunderbird 2004-03; Lincoln LS 2004-03
Vehicle Fitment: Make\Model Year(s)
Ford
+ Expand List
– Hide List
Thunderbird - Engine: V8, 3.9L, 242ci, GAS 2003-2004
Lincoln
+ Expand List
– Hide List
LS - Engine: V8, 3.9L, 242ci, GAS 2003-2004
Product Q & A
There are no questions for this product.

Remanufactured Engine Control Computer, Cardone Reman 78-9053F
$289.95
Product Information
Customer Review
Product Q&A
Close
1 Product(s) Added to Cart
You have 111 product(s) in your shopping cart.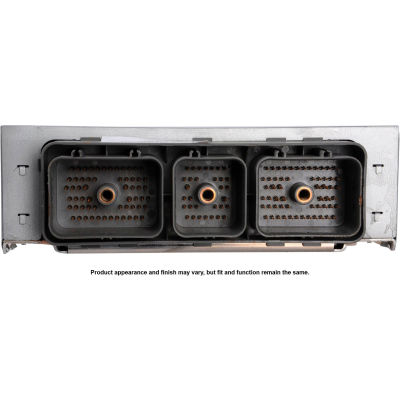 Remanufactured Engine Control Computer, Cardone Reman 78-9053F
Item #: WBB2592317
The item above has been added to your shopping list:
List name