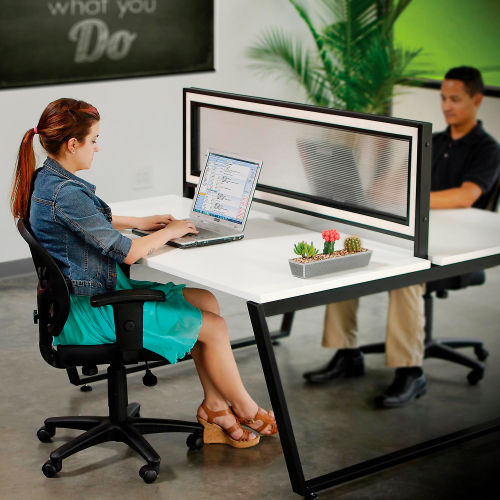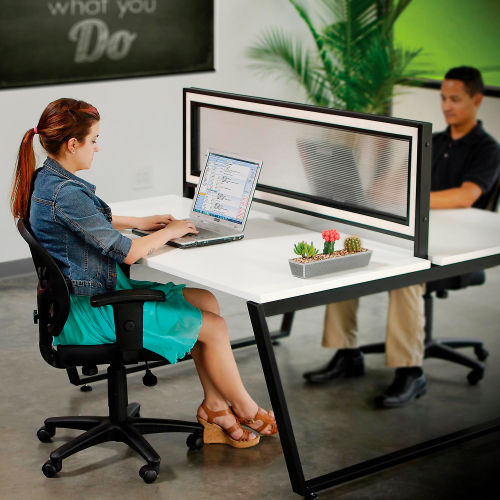 Interion® Translucent Partition For Double Collaboration Desk
To be used in conjunction with the Interion® By Global Industrial Double Sided Open Office Desk (694859). This translucent partition incorporates a 5mm thick fluted polycarbonate divider screen and is supported by steel brackets. Includes all necessary hardware to install into the center of the desk, giving each user a bit of privacy when working in a shared environment while letting ambient light through.
Overall panel dimensions: 55"W x 16"H. Window panel dimensions: 49"W x 10"H.