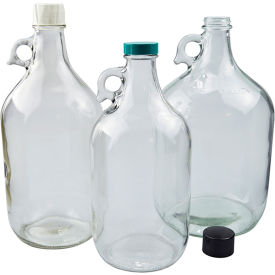 See all 3 items in product family
Glass Jugs Hold Large Quantities Of Liquid For Medical And Laboratory Environments.

Glass Jugs are made of glass with screw thread closure to provide long lasting durability and secured contents. Available styles are Glass Jugs and Glass jugs w/Cap. Diameters are 124mm, 165, and 166mm. Heights are 265mm, 297mm and 293mm. Jug capacities are 1920ml, and3840ml. Available colors are Amber or Clear. Sold in package quantities of 4 or 6.


Click for more