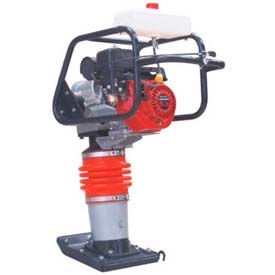 See all 1 items in product family
Kushlan Products Tamping Rammer

This Tamping Rammer features a Honda GX160 motor. Plate Size is 11" x 13", with a Vibration of 350-700 BPM and 3600 RPM. Maximum Speed of 101mm/sec. Features Heavy Duty Roll Cage, Heavy Duty Throttle Cable, 3900 Lbs Of Impact Force. Includes Removable dolly wheels for easier mobility, and Operating Instructions.


Click for more