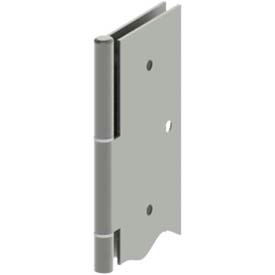 Hager 790 Series Hinges
Hager 790 Series Hinges Are Used For Hanging Doors Made Of Any Material.

Hager 790 series hinges are made of 304 stainless steel for long lasting durability. Dual 6/6 nylon bearings between each knuckle provides easy use.1/4" diameter stainless steel pin provides for increased reliability. Made for doors1-3/4" thick and up to 600lbs. Available types are Concealed Leaf, Left-Hand Concealed Leaf, Right-Hand Concealed Leaf, Full Surface Hinge, Half Mortis Hinge, Half Mortis Hinge and Door reinforce. A variety of lengths are available.