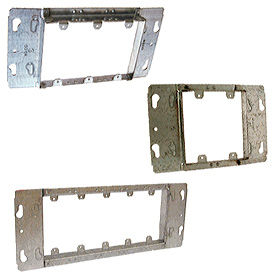 Raised Gang Box Device Covers
Gang Box Covers Permit Easy Mounting Of Devices Within Gang Boxes.

These device covers are for use with gang boxes that are raised 3/4". Device covers fit on the gang box of the next smaller size; i.e. a three gang cover fits a two or three gang box. UL listed.