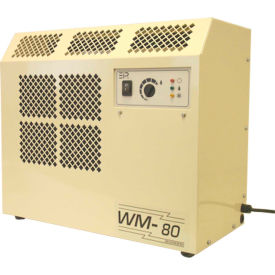 Indoor Pool & SPA Dehumidifiers
Indoor Pool and SPA Dehumidifiers Are Designed To Prevent Mold Growth and Other Moisture Damage For Laboratories, Apartments, Storage Areas, Restaurants, Bars, Museums, Locker Rooms, Basements and Crawl Spaces.

Indoor Pool and SPA dehumidifiers eliminate damaging condensation to prevent mold, peeling paint coats, mildew, and other atmosphere affects. Each unit features adjustable setting control humidistat to maintain optimal levels of dryness. Most models feature a "Hot Gas" defrosting feature which automatically melts away frost buildup to allow operation at low ambient temperatures. Dimensions, amps, and additional specifications vary per model.