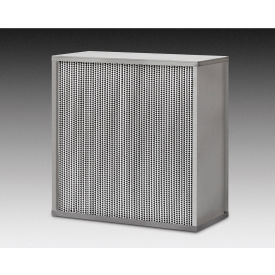 Global Industrial™ HEPA Filters
24"W x 12"H x 11-1/2"D HEPA Filter - 99.97% DOP - High Volume - Global Industrial™

Provides high efficiency filtration for those situations that demand critical removal of particles from the airstream. Removes a broad range of airborne contaminants, including fine dust, smoke, soot, pollen and radioactive isotopes. Rugged construction, galvanized steel frame is standard.