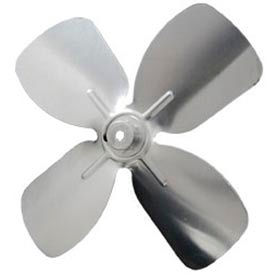 4 & 10 Blade Aluminum Fan Blades
4 & 10 BLADE ALUMINUM FAN BLADES
Counterclockwise Fan Blades Are Used For Use In Freezers, Refrigerators And Heaters.

Small fan blades can be used in a variety of applications. Fan blades are made of lightweight, corrosion resistant aluminum. Includes hub located on intake for counter-clockwise rotation.