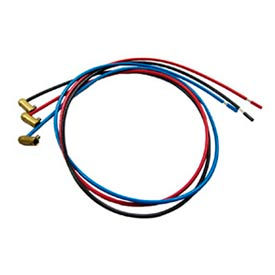 Three Wire Compressor Terminal Repair Kits
Terminal Repair Kits Are Used For Treating And Preventing Damaged Spade Terminals On Air Conditioners And Refrigerators.

Repair Kits are made from high-quality heat-censored brass for lasting durability. Two styles available to repair damaged or corroded spade connectors in compressor terminals. Three-Wire Kits with brass cylindrical tube connectors or QwikLug Kits with nylon insulated brass connectors. Kits include everything needed for fast and easy terminal repair. Available gauges are 8, 10 or 12. Specifications vary per model.