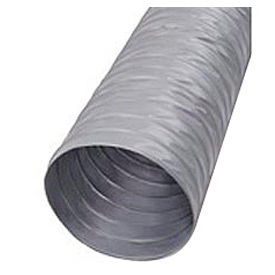 S-TL Thermaflex Flexible HVAC Ducts
S-TL Thermaflex Flexible HVAC Ducts Provide Efficient Duct Work For Residential Dryers, Bathrooms, Cleaning Rooms And Other Ventilation Systems.
Thermaflex ducts are non-insulated for low to high pressure heating and cooling systems that do not require insulated ducts. Features a heavy duty fiberglass cloth fabric that is bonded to a corrosion resistant spring steel wire coil for long lasting durability. Ducts will not unravel when cut and have a self-extinguishing inner core that will not support flames. Temperature range is from
-20F to 250F.
Duct diameters range from
2 to 20 inches.
Greenguard certified
. Includes 10 Year Limited Warranty.