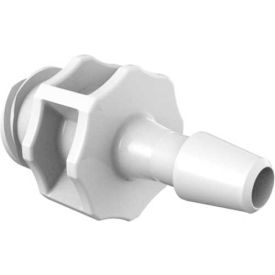 Bio Medical Large Bore Luers
Bio Medical Large Bore Luers Are Used For Applications Including Medical, Pharmaceutical, Laboratory, And More.

Bio medical large bore luers are made of high quality materials for long lasting durability and dependability. Large bore luers offer higher flow rates than standard luers for speed and efficiency. Units are designed for establishing leak-proof connections for low maintenance and safety. Available styles include Large Bore Female Luer, Large Bore Female Plug, Large Bore Male Luer, and Large Bore Male Plug. Sizes are 3, 4, 5, and Large Bore. Colors are Clear, Natural, and White. RoHS compliant. Dimensions vary per model.