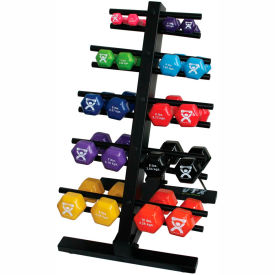 Dumbbells & Kettlebells
Dumbbells And Kettlebells Are Used For Applications Including Medical, Athletic, Physical Therapy, And More.

Dumbbells and kettlebells are made of high quality materials for long lasting durability and dependability. Units accommodate upper body exercises, weight training, toning workouts, and more. Lightweight and compact for portable strengthening and conditioning workouts. Available styles include Dual Rotating Cuff Weight/Dumbbell Rack, Dumbbell, Dumbbell Floor Rack, Dumbbell Set, Dumbbell Set w/ Floor Rack, Dumbbell Set w/ Wall Rack, Dumbbell Wall Rack, Kettlebell, and more. Package quantities are 1, 1 Pair, and 1 Set. Colors are Assorted, Black, Blue, Brown, Gold, Green, Light Blue, Natural, and more. Dimensions vary per model.