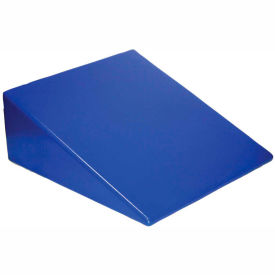 Wedges & Quad Boards
Wedges And Quad Boards Are Used For Applications Including Medical, Athletic, Physical Therapy, And More.

Wedges and quad boards are made of high quality materials for long lasting durability and dependability. Wedges and boards facilitate upper and lower body exercise for application versatility. Units are lightweight and compact for portable strengthening and conditioning workouts. Available styles include Positioning Knee Saddle Crescent, Positioning Knee Wedge, Positioning Wedge, Pron Pillo® Face Cradle Pillow, Quad Board - Padded, and Quad Board - Unpadded. Package quantity is 1. Colors are Blue, Chrome, and Natural. Dimensions vary per model.