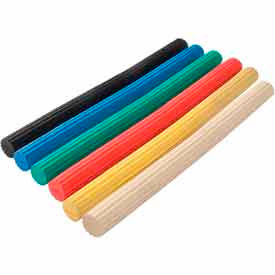 Wrist & Shoulder Exercisers
Wrist And Shoulder Exercisers Are Used For Applications Including Medical, Athletic, Physical Therapy, And More.

Wrist and shoulder exercisers are made of high quality materials for long lasting durability and dependability. Exercisers are used for upper body exercises including strengthening, range of motion, coordination, and more. Units are lightweight and compact for storage and portability. Available styles include Thera-Band® Flexbar® and Twist-Bend-Shake® Exercise Bar. Challenge levels are Heavy and X-Heavy. Package quantity is 1. Colors are Black and Blue. Dimensions vary per model.