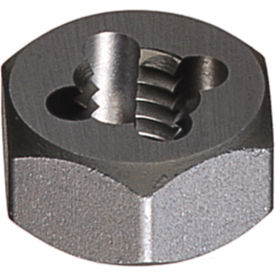 Hex Rethreading Dies - Metric Size
Hex Rethreading Dies in Metric Sizes Are Designed For Use With Any Type Of Wrench For Rethreading Bruised, Rusty Or Worn Threads.

These Metric Size Hex Rethreading Dies feature HSS for long lasting durability and steel strength. Choose from models with a wide variety of thread diameters for increased versatility and endurance. Available Thread Directions are Left Hand and Right Hand. Pipe thread sizes vary per model. Additional specifications vary per model.