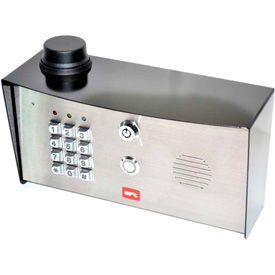 BFT® Gate Operator Accessories
BFT® Gate Operator Accessories Are Used Backup And Replacement Parts For Expanding And Customizing Gating Systems.

BFT® Gate Operator Accessories are solidly made for long lasting durability and dependability. Gate accessories expand the functionality of gate operators to provide safety and security for facilities requiring gated access. Available accessories include Boom Fence, Ecosol Solar Panel Kit, Galvanized Rack, Goose Neck Mount, Light Kit, Magnetic Lock Kit, Rectangular Boom, Remote Transmitter, Rubber Boom Casing, and Telescopic Round Boom. Includes 30-month limited warranty. Dimensions vary per model.