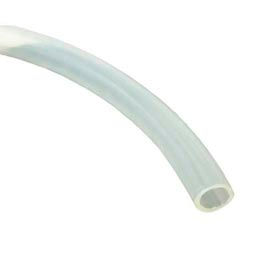 Ethyl Vinyl Acetate Plastic Tubing
Ethyl Vinyl Acetate Plastic Tubing Is Used For Agricultural, Lawn And Chemical Transfer.

EVA Plastic Tubing is non reinfroced to handle common herbicides and insecticide solutions. Used for the application of anhydrous ammonia, aqua ammonia, herbicides, phosphates and all liquid fertilizers. Not intended for transfer of anhydrous ammonia under pressure. Recommended for open-end discharge only. Operating temperature range is -50°- 125°. Available in lengths from 25'-500'. Styles are Boxed, Coil or Reel.