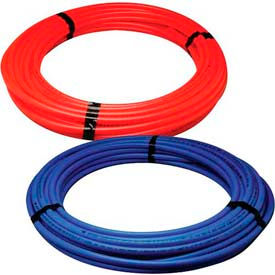 Zurn Hot Or Cold PEX Tubing
Zurn Hot Or Cold PEX Tubing Is Used For Residential & Commercial Applications

Zurn PEX tubing is produced usitng the silane methos of cross-linking. It is used in residential and commercial applications for cold water service, hot and cold potable water, underground fluid distribution and water distribution to manifolds, hydronic coils etc. It may also be used in radiant heating systems.