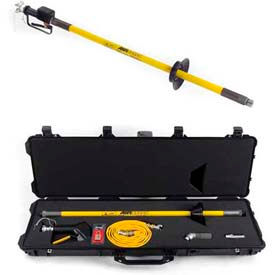 Air-Spade® Excavation Tools
Air-Spade® Excavation Tools Accommodate Quick and Non-Destructive Excavation Solutions.

Air-spade excavation tools uncover underground objects, utility lines, and more. Unit dead-man trigger ensures safe operation. Non-conductive, fiberglass barrel provides degree of protection from buried electrical lines. Select models include storage kit and accessories. Dual rugged and lightweight construction provides lasting durability. Specifications vary per model.