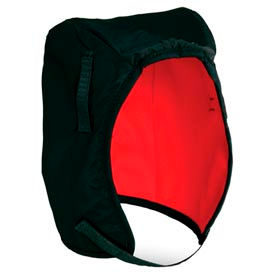 N-Ferno® Series Head Gear
N-Ferno® Series Provides High-Tech Protection Against Extreme Temperatures.

N-Ferno® head gear provides superior weather protection in low temperatures. 1 Layer Cool Series Winter Liners are made for moderately cool temperatures. 100% cotton flannel with elastic gap control. 2 Layer Cold Series Winter Liners are made with two layers, one each of 100% cotton twill and 100% poly fleece. 2-Layer Cold Series Mouthpieces provide added protection against cold temperatures. Available with Hook & Loop closure or Elastic Strap. 3 Layer Extreme Series Winter Liners are available in Nylon/Foam/Fleece or Banox/Foam/Fleece blends. Liners come in Regular length or Shoulder length. Balaclavas are made with stretchable fleece for a comfortable fit around any head. Available with Polyester or Nomex Fleece. Knit Caps fit snugly to conserve warmth while allowing ventilation. Black cap is made with Thinsulate™ flex insulation, while Be Tenacious logo cap is made with CoolMax™ liner. Stretch Caps stretch over the sides and back of hard hats to keep ears and head protected from windy, cold conditions. Available in Half Cap or Full Face styles. Hot Rox™ Heat Exchanger Mouthpiece captures heat and humidity from exhaled breath and warms incoming air, maintaining a warm core body temperature.