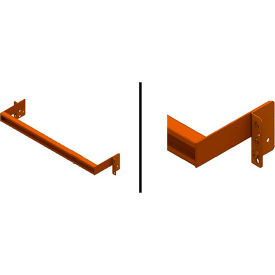 Pallet Rack Backstops
Pallet Backstops Are Suitable For Storage Shelving In Need of Stability.

Pallet Backstops connect to compatible pallet rack uprights. Most units are single piece with a piston-lock at each edge and do not require additional hardware. Available Lengths are 96" and 144" Dimensions and additional specifications vary per model.