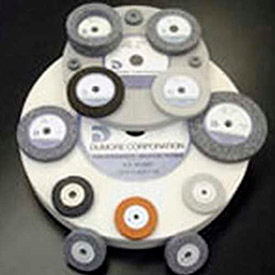 Grinding Wheels & Brushes
Grinding Wheels And Brushes Are Available In A Variety Of Sizes For Replacement On Grinding And Buffing Machines.

Grinding Wheels And Brushes are available in a variety of diameters and widths. Grinding Wheels are available in grit levels ranging from 36 up to 120. Bench Grinder Brushes are made with highly specified wire grades that are made with an internal holding plate for consistency and safety.