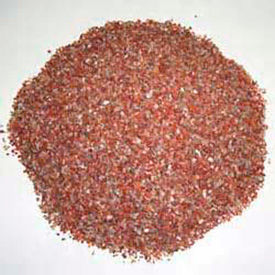 Media - Sandblasting
Media – Sandblasting Is Designed For Finishing Applications Including Maintenance, Industrial, Commercial, and more.
Media – sandblasting grits clean, strip, and deburr unwanted coatings from various materials in need of smoothing. Sandblasting media is ideal for blast cabinet user safety. Select models accommodate glass etching operations. Available colors vary per model.
Materials are Aluminum Oxide, Bicarbonate of Soda, Black Walnut Shells, Coal Slag, Coal Slag/Steel Grit, Corn Cob, Garnet, Glass, and more
Grits range from 20 to 170-325
Package quantities range from 1 to 50 lbs.