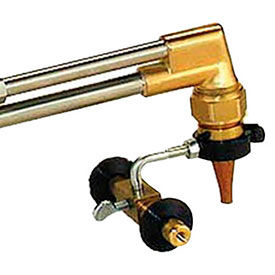 Cutting & Burning Guides/Attachments
Cutting Guides and Attachments Are Designed For Cutting, Welding, and Repair Environments.

These cutting guides and attachments are available in a variety of styles for your convenience. The Multi-Purpose Chariot Cutting Guides will assist you in cutting straight lines, irregular shapes, as well as holes. The Plasma Cutting Guides are designed for straight cuts, holes, and chamfer edges. The Circle Wiz Cutting Attachments are for use with conventional torches for cutting small to medium sized holes. The Burning Guides are used with a burning torch or straight edge. Additional styles are available. Connection types and additional specifications vary per model.