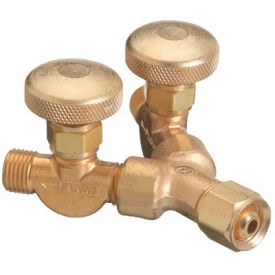 Valves & Y Connections
Valves And Y Connections Allow Simultaneous Use Of Two Cutting Or Welding Torches.

Valves and Y connections are constructed with high-grade precision shut off valves. Sleeves and body are brass for lasting durability and strength. Available with RH thread connection and male/male connection. Valves and Y Connections Can be used with fuel, oxygen, acetylene and inert gases.