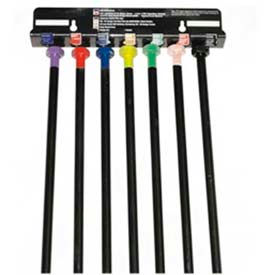 AME International Tire Service
AME International Tire Service Provide Vehicle Maintenance For Use With Every Boom Style Service Truck.

AME International Tire Service are made of steel to provide long lasting durability. Standard unit fits 25" - 51" multi-piece wheels. Piece attaches to boom crane and depresses flange ring and bead seat band for efficient mounting of earthmover tires. Steel arm castings provide structural tenacity and strength. Available styles include 2 Point Push Bar w/ Steel Push Arms, Tire Mount/Demount Tool, Quick Valve Change Tool, Spare Tire Tool Set and Truck Wheel Dollly. Dimensions vary.