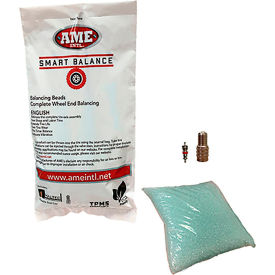 Tire Balancing Beads
Tire Balancing Beads Provide Tire Enhancement Improvements For a Variety of Vehicle Tires.

Tire Balancing help to reduce maintenance repairs caused by out of balance vibration. Most bead models are moisture resistant, (no clumping) which extends tire life, evens tread wear and increases fuel economy. Designed to be with cooler running tire temperatures. Easy to use drop in bag (on new tire installations). Additional specifications vary per model.