Give Winter a Warm Welcome with Portable Climate Control.
Winter's here again, and for many employees and customers that means dealing with some brutally cold and challenging conditions for months at a time. For those who are outside, that means bundling up warm and staying protected. But for those indoors, the story doesn't become wine and roses. Being inside in winter brings its own unique set of problems, especially in cold lobbies, ballrooms, warehouses, and other locations that have climate control challenges.
We Need to Talk About the Problems with Winter.
Obviously, the weather is the root of most of the issues. In states that are closer to the equator it's not a big deal, with temperatures in Texas and Georgia averaging close to 50°F.[1] But as you make your way north, the temperatures nosedive pretty quickly. In Colorado the average temperature is just over 25°F, and up in North Dakota the average is a bitter 12°F. That's well below freezing. It can certainly make customers (and employees) think twice about doing business with you if you're not creating a comfortable shopping environment (would you want to stand in a cold lobby or browse the shelves of an icy-cold store?). And with those conditions, the health and safety concerns for employees, customers (and yourself) become serious, including:

Hypothermia
Frostbite
Trench foot
Severe joint pain
Vasoconstriction (which can lead to heart attack)
Decreased concentration
Depression

The last two in particular are tough to monitor. As a manager who genuinely cares for your people, you want your employees and the morale of the team to be high. This isn't just for a better working environment, but also because it leads to increased productivity. Poor morale isn't the easiest thing to identify, especially during those winter months when everyone is feeling a little less happy anyway. And when concentration is affected, more accidents and injuries happen.
What's more, people tend to be inside more during the winter months. This leads to the increased spread of colds, flu, and other communicable diseases. Add to that the fact that your employees and customers may also be battling some pretty awful weather to get to and from your locations, and the fact that people move a little slower in cold conditions, and you have a recipe for some tough months ahead.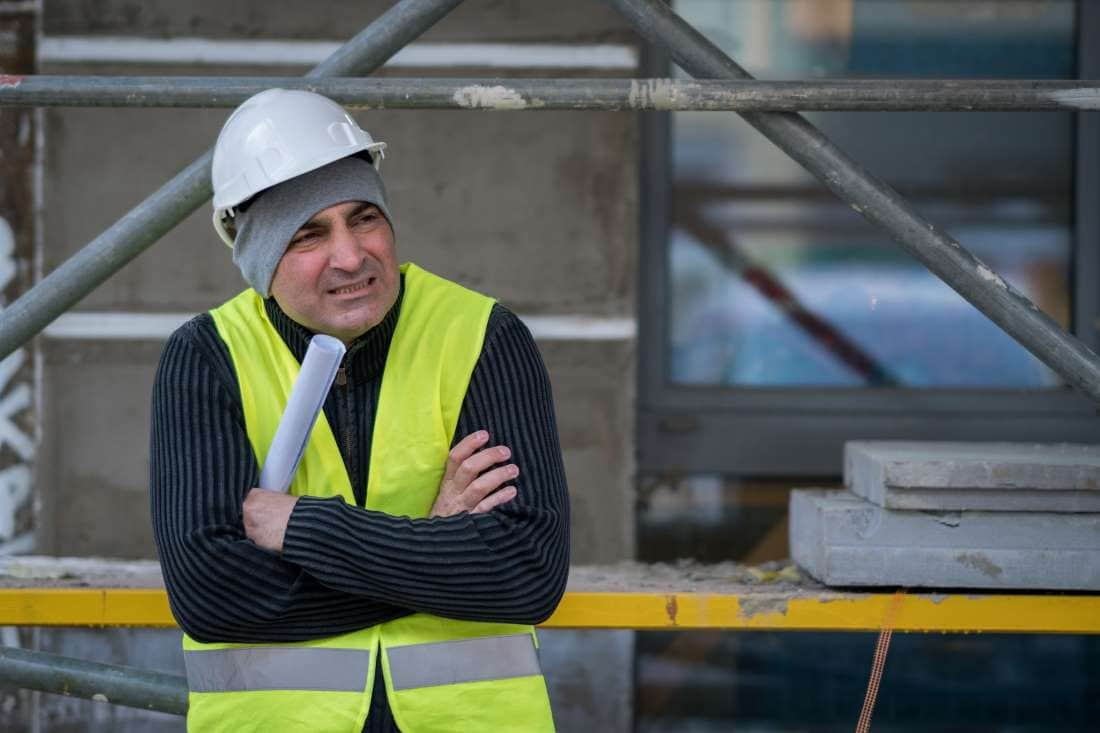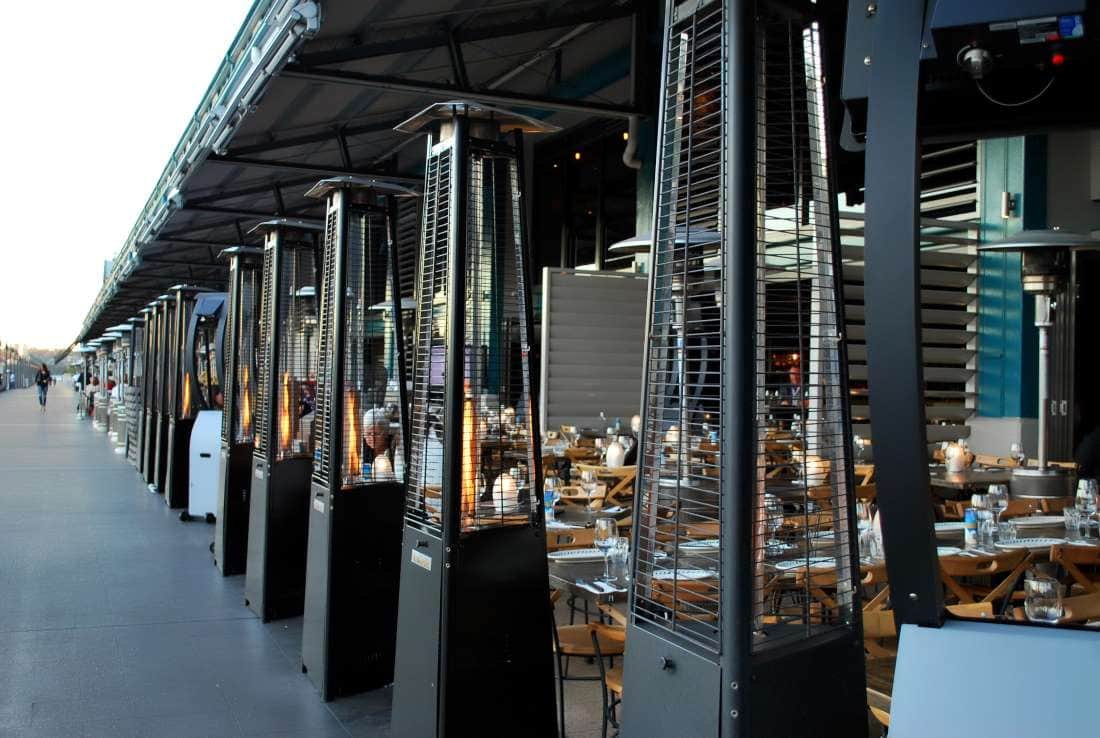 Battle Winter Conditions with the Versatility of Portable Climate Control.
While you may not be able to control the weather, you CAN control the impact it can have on your business, your customers, and your employees. And by far one of the best solutions is portable climate control due to its incredible versatility.
For many businesses it's just too costly and impractical to completely overhaul the current HVAC system when supplemental temperature and humidity control is only needed for a few months out of the year. With portable climate control (PCC), you get the flexibility of adding heating units to different parts of your working environment as and when you need it. This means you can:

Move units to different locations with ease.
Add additional units quickly when temperatures drop.
Scale up and down depending on which locations need extra heat/humidity.
As portable heaters and humidifiers come with either wheels and/or carrying handles, transporting them from room to room, or from a loading dock to a lobby or entrance, is as easy as carrying luggage through an airport.
Not only is it an affordable and practical way to heat the spaces being impacted by harsh weather, but it's a great way to show your customers and your employees that you care about their well-being. Let's start by turning up the heat.
The Different Types of Portable Heaters:
Not all space heaters are created equal. In fact, there are many kinds of portable heaters available, each offering different advantages depending on the size, space, and conditions.

So, that's the heat taken care of. But depending on your location, you may also need to add a humidifier to the mix to make the environment more comfortable for your employees. And one of your best options for this task is an ultrasonic humidifier.

To understand how an ultrasonic humidifier works, think of the way a speaker emits sound through a vibrating diaphragm. Only in this case it isn't sound waves being dispersed into the air; it's water droplets which are then dispersed throughout the room via a fan. Some units can pump up to 600 pints of water into the air per day, with settings available to adjust the humidity to anywhere from 30-90%. The units also require less maintenance than other types of humidifiers and are available in both cool mist and warm mist options.
Other humidifier options you have at your disposal include:

Evaporators
This kind of humidifier blows moisture into a moistened filter and is often referred to as a "no mist humidifier." They come with a water reservoir, speed options, and are very quiet.

Vaporizers
Available in both warm and cool mist, vaporizers are a great option for customer-centric environments as you can add essential oils to emit pleasant fragrances. They're also good to disperse inhalants for colds and flus.

Air Washers
As the title suggests, these kinds of humidifiers are dual purpose. Not only do they add moisture to the air, they also remove pollen, dust particles, and other allergens from the air.

With this combination of heat and humidity in your warehouses, loading docks, and other cold spaces, you really can make winter infinitely better for your customers and employees.
The information contained in this article is for informational, educational, and promotional purposes only and is based on information available as of the initial date of publication. It is the reader's responsibility to ensure compliance with all applicable laws, rules, codes and regulations. If there is any question or doubt in regard to any element contained in this article, please consult a licensed professional. Under no circumstances will Global Industrial® be liable for any loss or damage caused by your reliance on this article.