CLEAR THE AIR: A Buyer's Guide to High Efficiency Air Filters
In the shadow of COVID, air quality is more important than ever. According to OSHA, poor air quality has been linked to symptoms like:
POOR AIR QUALITY SYMPTOMS:
headaches
fatigue
trouble concentrating
irritation of the eyes, nose, throat, and lungs
To protect your workforce, a HEPA filter air purifier has gone from luxury to necessity in maintaining clean indoor environments. But how do you know which is the best HEPA air purifier? Your best tool for judging a HEPA air purifier is the MERV Rating:
Understanding MERV Rating
MERV - or Minimum Efficiency Reporting Values - measures a filter's ability to capture particles of various sizes between 0.3 and 10 microns (µm). The higher the MERV rating, the more efficient the filter is in capturing smaller particles. When trying to decide which is the best air purifier for you, consider the MERV rating that aligns with your specific filtration needs and look for a high HEPA filter efficiency.
| MERV Rating Range | MERV 1-4 | MERV 5-8 | MERV 9-12 | MERV 13-16 / HEPA |
| --- | --- | --- | --- | --- |
| Provides Resistance to | Pollen, Dust Mites,Clothing/Carpet Fibers | Mold Spores, Human Hair, Mold/ Plant Spores, Pet Dander, Cement Dust, Bacteria, Hair Spray | Auto Emissions, Lung Damaging Dust, Insecticide Dusts, Smog, Bacteria, Legionella, Welding Fumes | Burning Wood, Tobacco / Cooking Smoke, Smog, Bacteria/ Viruses |
| Typical Applications | Minimal Residential Filtration, Standard AC Units (Window/ Wall) | Commercial / Industrial Workplaces, Higher Demand Residential, Paint Booth Inlets | Peak Demand Residential Zones, Higher Demand Commercial, Hospitals | Peak Demand Commercial Zones, Hospital Surgery Zones, Patient Care, Smoking Lounges |

A HEPA filter - or "high efficiency particulate air filter" - is a pleated mechanical air filter that can theoretically remove at least 99.97% of dust, pollen, mold, bacteria, and any airborne particles with a size of 0.3 microns (µm). How do you know if you need a HEPA filter? HEPA filters:
A commitment to air quality and a clean, healthy work environment is everything. Being proactive vs reactive when it comes to air quality will save you money, time, and operational efficiency. But which is the best air purifier for you?
Types of HEPA Filters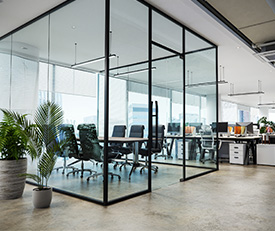 General Use HEPA filters:
Designed for use in all air-moving devices and provide high-efficiency particle filtration across a range of applications.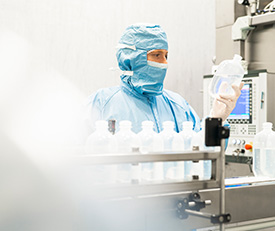 Gas and Odor Control HEPA filters:
In addition to the particulate filtration capabilities, these filters incorporate activated carbon or other sorbent materials to address specific gas and odor control requirements.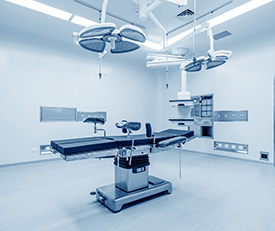 Surgically Clean HEPA filters:
Specifically engineered for use in medical facilities and cleanrooms,ensuring the removal of ultrafine particles and microorganisms to maintain sterile conditions.
OTHER FILTERS
UTILIZING GLOBAL INDUSTRIAL'S FILTER SELECTION TOOL
Still not sure what to look for in a HEPA filter? To simplify the selection process, Global Industrial provides an easy-to-use Filter Selector Tool: