VACANCY ISN'T THE ONLY CHALLENGE FACING TODAY'S HOTEL INDUSTRY
Hotel guests are slowly finding their way back to vacant rooms around the country, as the U.S. hospitality industry continues to recover from the pandemic. That doesn't mean guests are rushing back as things continue to return to normal, or even a "new normal". But as the industry rebounds to a state that is greatly improved from previous years, hotels are finding new challenges and opportunities are also checking in.
With the pandemic squarely behind us, it has become critical for businesses to take a 360º approach to planning. Dealing with operational issues on an improvised basis will no longer work because many of the changes we observed during the pandemic are likely here to stay. For instance…
Labor Shortages Facing the Industry
Tighten your belt, because labor shortage and soaring labor costs will be around for the near term. Hospitality jobs can be quite demanding, with industry workers usually earning a minimum wage and working long shifts. Additionally, front service staff are experiencing increased challenges from travel-weary guests, adding to a drop in job satisfaction levels. So, not surprisingly, some hospitality workers who were laid off or furloughed during the pandemic have moved to other job sectors. You can also figure some workers might have left the industry after developing different goals or perspectives after the pandemic. It's all leading to a lack of workers within the industry and a strain on existing ones.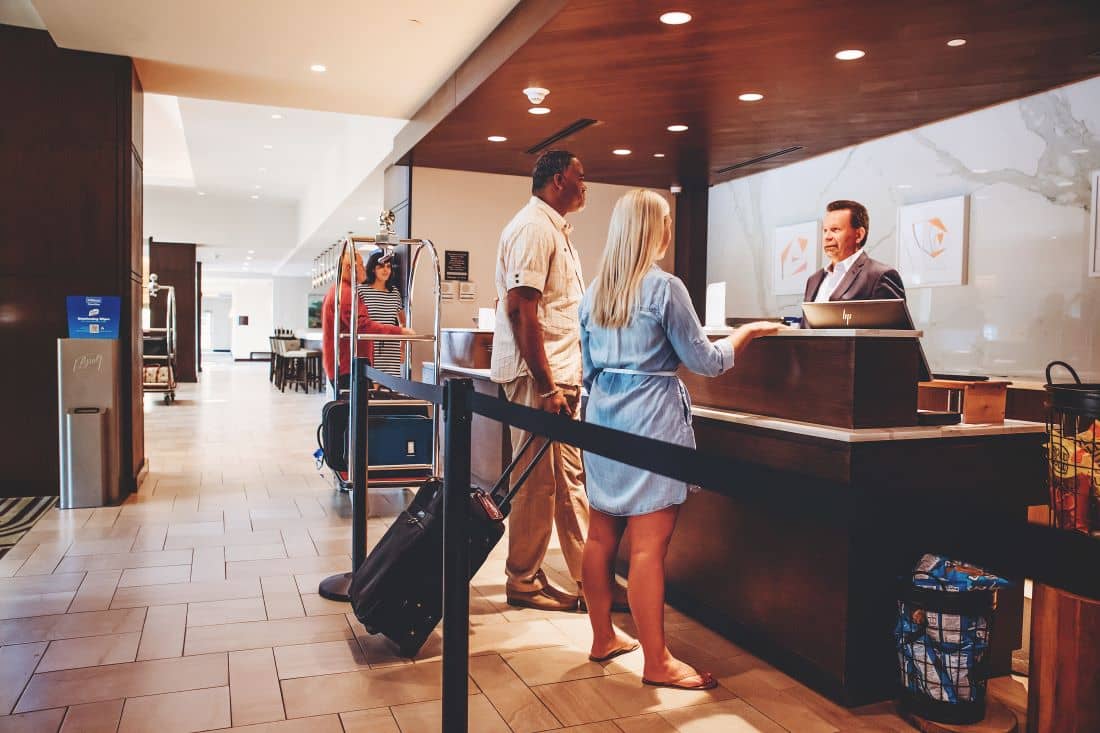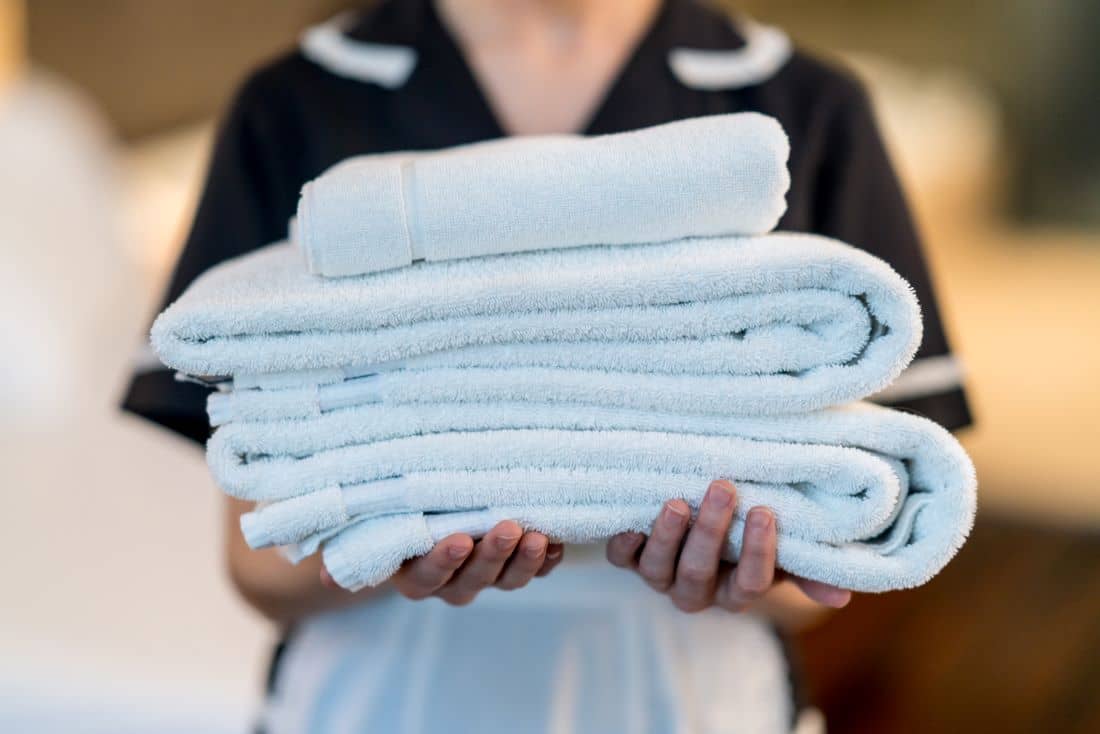 Hospitality is Getting Left Behind
A recent survey of 13,000 people seeking a job found that more than 50% of U.S. hospitality workers wouldn't go back to their old jobs and over ⅓ of them would not consider re-entering the industry, according to the survey from Joblist, an employment-search engine. According to the survey, these former hospitality employees cited wanting higher pay, a less physically demanding workplace, remote work opportunities and better benefits. As a result, hospitality companies are fighting with businesses in other sectors for workers. A labor shortage, and the consequence of higher wages, will be a long-term threat to the hospitality industry.
Guest Trends Facing the Industry
The hospitality industry is also faced with the appeal of working from home. As an increasing number of organizations let employees work from home, fewer and fewer people are commuting or traveling for work. This cascading trend is impeding the hospitality industry's recovery, slowing the return to pre-pandemic occupancy levels.
If you haven't already heard the term, you're about to. "Bleisure" is the new buzzword among hoteliers and travelers. Mixing business with pleasure, today's new business traveler is increasingly adding weekends to work trip destinations they find appealing. It's a shift that explains why extended-stay hotels and home-sharing facilities continue to do well post-pandemic.
The pandemic hastened consumers' desire for contactless self-service. That same want also applies to hotel guests, even after the pandemic. The opportunity in the hospitality industry to roll out contactless engagement through mobile apps, kiosks and other means can provide guests a level of comfort and convenience that translates to higher guest satisfaction and increased brand loyalty.
Meeting the Needs of Guests and Employees
These growing challenges are leaving hospitality-focused businesses with the need to make critical operational changes in order to secure enhanced staff and guest experiences. We're talking holistic responses like, adding tools that give employees more effective and efficient ways to better serve guests, or ramping up contactless self-service and bleisure-friendly stays to cater to guests.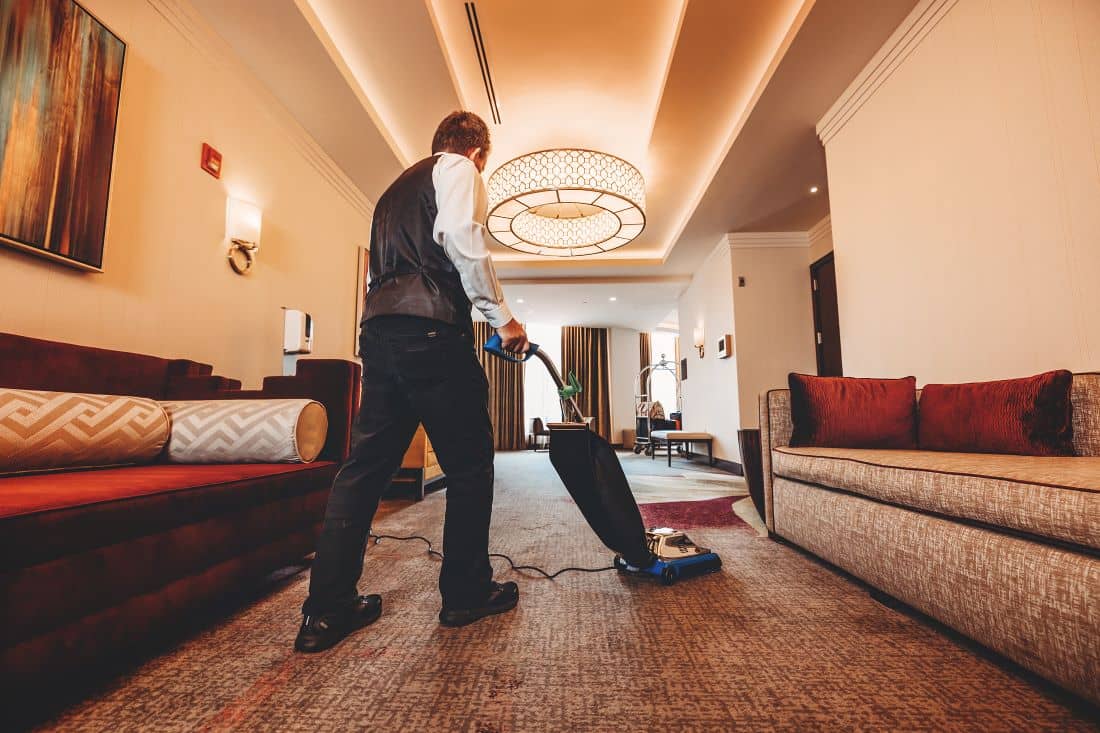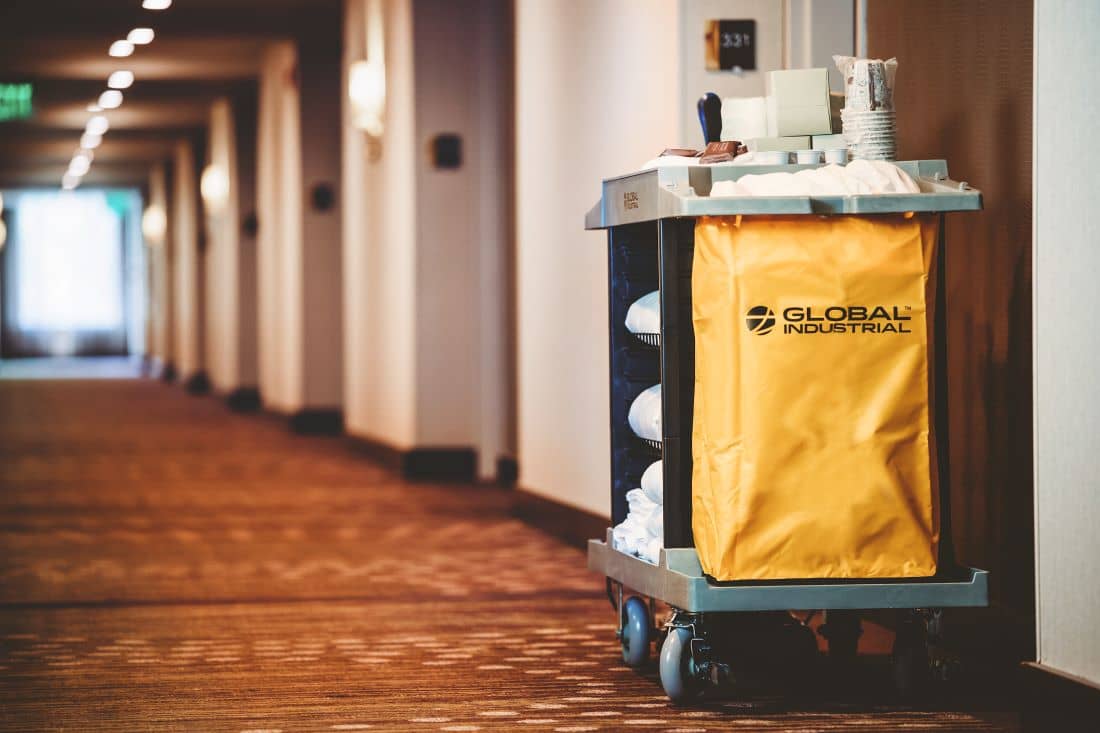 Ultimately, hospitality decision-makers have got to ask themselves several important questions.
● How do you see your hospitality business adjusting to the current challenges?
● Are you ready to revisit service guidelines, as well as job roles and responsibilities?
● How can your organization benefit from a much-needed efficiency and productivity upgrade?
● What tools or equipment should be updated/replaced to improve hotel operational efficiency?
● Have you restructured your organization for lean operations?
● Are there new products/services that can be utilized to meet "bleisure" travelers' demands?
Helping You Get the Job Done
How you respond to industry challenges will be key to your growth. The good news is that you do not have to do it alone. Global Industrial is poised to be there with you every step of the way. Our goal is to serve you, so you can better serve your guests. That's why we offer everyday essentials and value-add solutions to get the job done right. From carts and trucks to janitorial and facility maintenance to furniture and decor and foodservice and retail, Global Industrial is your trusted source—24/7.
Learn more about how we can help you stay comfortably ahead in the hospitality industry by connecting with one of our Global Industrial sales representatives at 888.978.7759 or contacting us here.
The information contained in this article is for informational, educational, and promotional purposes only and is based on information available as of the initial date of publication. It is the reader's responsibility to ensure compliance with all applicable laws, rules, codes and regulations. If there is any question or doubt in regard to any element contained in this article, please consult a licensed professional. Under no circumstances will Global Industrial® be liable for any loss or damage caused by your reliance on this article.