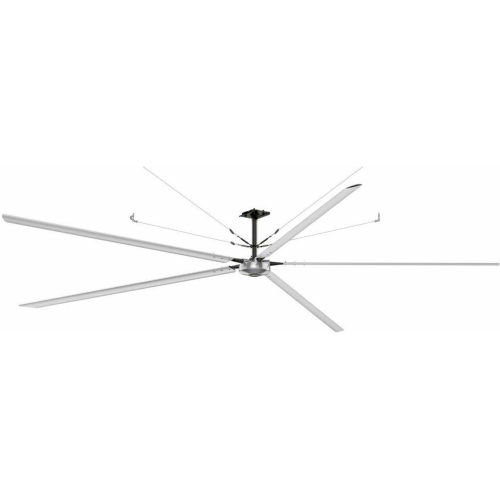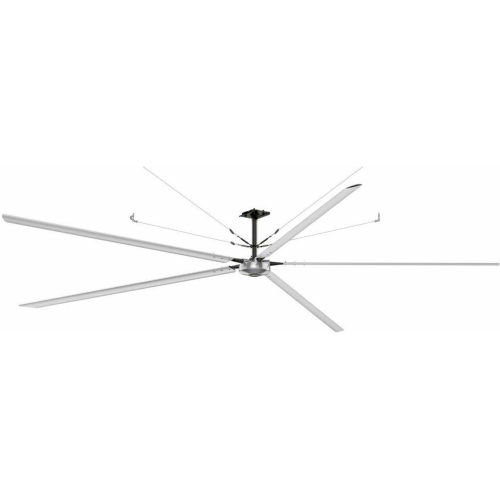 Model #: WBB2211088
MPN #: 72260
Hunter Titan 72260 - Industrial Ceiling HVLS Fan - High Volume - 24 Ft. Dia, 1 PH, 200/240V
Hunter Industrial 72260, Titan 24, HVLS Fan, 24 Ft. Dia, 1 PH, 200/240V<
Downrod Included
Take a load off, HVAC
More output, less horsepower. That's what the Titan does best. In fact, it's the most efficient industrial ceiling fan out there based CFM testing—an airflow efficiency rating that Hunter invented. So we know a thing or two about widespread air movement, lower operating costs and year-round savings. (Yup, fans redistribute warm air in winter.) Plus, your HVAC system won't have to work nearly as hard. So how does the Titan deliver on its efficiency sweet talk? Some basics:
Smaller, more powerful motor
Fewer blades for less stress-inducing torque
Slower velocity for far-reaching airflow
All that performance, for mere pennies a day.
Party of One
You've never experienced install this easy. All you need is your two hands, a screw driver, and a lift. Your coworkers can go to lunch. Everything we could pre-install for you, we did. The Titan comes with pre-installed bolts, prewired downrods and pre-aligned mounting brackets. You won't need any blade clamps either, thanks to our proprietary Quick Connect Blade Retention System. Here's what you can expect during your install "Party of One":
Slide fan blade into hub (retention pin clicks in)
Tighten two setscrews
Move on to the next blade
More power, less poundage
The Titan is a true prizefighter in the ring—without any of the heft. When we reinvented the industrial ceiling fan, we said goodbye to the gearbox. And good riddance—to the noise, the clutter, and especially the weight. We also reduced the number of blades, parts and hardware (after working with aerospace engineers to maximize fan performance). Even at 288 inches in diameter, the aircraft-grade aluminum Titan fan is up to 32 percent lighter than typical HVLS fans. And this direct-drive beauty still runs circles around its competitors by moving more air for less.
Headaches gone
Our HVLS fans are made to last. And last. With little to no upkeep along the way. That's just how it goes for a gearless direct-drive motor with two bearings to its name. But reliability isn't just about the motor. It's everything that goes into a Titan. It's the fact that Hunter Industrial designers, engineers and technicians work alongside each other— collaborating and testing our way to perfection at our in-house R&D lab. We build our ideas from the ground up—all the way up to your facility's ceiling. That's why we can promise you a headache-free future. And why we offer a 15-year, non-prorated warranty on every Titan fan.
Not Just for Summer Relief: Save up to 30% in Energy Savings in Heating during Winter Months.