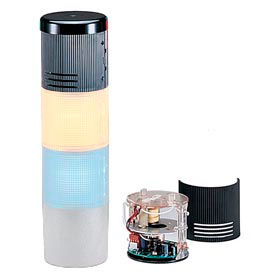 Litestak Sound Module
Add Sound To Your Lifestak® Indicator!
These sound modules are microprocessor-based audible signaling devices that can be used as a standalone device or in conjuction with
LifeStak Visual Status
or
LED Status Indicators
. These modules make one of 18 tones when triggered. Capable of outputs between 59-69dB at 10'. Used for use in factories and plants where ambient noise isn't too loud. UL listed and CSA certified.
5 Year Limited Warranty.