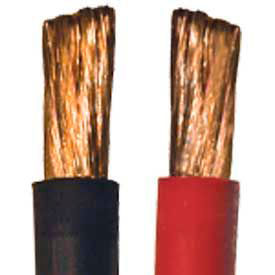 QuickCable Welding Cable
QuickCable Welding Cables Provide Maximum Conductivity And Flexibility In Industrial Or Commercial Wiring Applications.

QuickCable Welding Cables feature very fine copper wire insulated with synthetic rubber for maximum flexibility and long life especially in cold temperatures. Welding cable resists abrasion, salt and chemicals for lasting durability. Flexible cable is easier to route into tight spaces for efficient installation. UL listed tinned cable also listed to meet AWG specifications. Sold in 10', 25', 50', 100', 250' and 500' lengths.