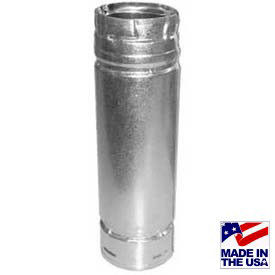 Multi-Fuel Venting Pipes
Multi-Fuel Venting System Pipes Are Designed For Use With Stoves And Inserts That Use Wood Pellets And Oil Fuel.

Multi-Fuel Venting System Pipes are made of stainless steel for long lasting durability. Features double wall construction for superior performance. Laser-welded inner wall provides added safety and protection. Corrosion-resistant for greater reliability. Rated for continuous feed use flue temperatures up to 570™F. Colors are Black or Silver. Diameters are 3 or 4. Heights are 12 or 36 inch. Limited Lifetime Warranty.