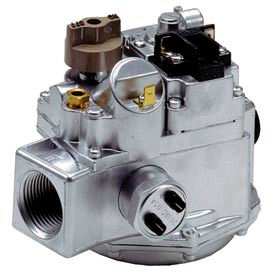 Robertshaw® Gas Valve Uni-Kits®
Robertshaw® Gas Valve Uni-Kits® Are Designed For Intermittent Pilot, Direct Spark And Hot Surface Applications.

Great for central heating units, wall heaters, boilers, mobile home furnaces, and a variety of other residential and commercial applications. Includes all necessary parts and instructions needed to convert to direct spark or hot surface applications. Incorporates a manual valve, pilot valve, and main gas pressure regulator. Wiring connections, manual selector, and adjustments are easily accessible.